Shooting at a PERFECT Natural Light Photo Studio (BTS VIDEO)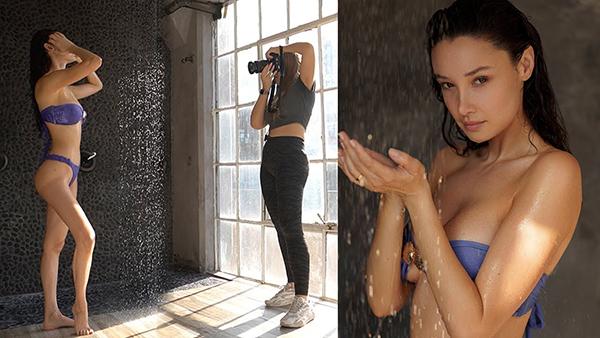 If you've ever dreamed of doing a shoot at a photo studio that's bathed only in gorgeous natural light, here's a great video showing what it's really like. In the below clip, portrait and swimwear photographer Anita Sadowska takes you behind the scenes for a swimwear shoot she did recently at a studio in New York City.
It's a location she calls a "perfect natural light studio" and she uses the space to photograph model Vanessa Andrade at several spots.
"I thought it would be pretty interesting because the studio gave me some really nice opportunities for locations that I wouldn't have had otherwise," Sadowska explains. "And I thought I would just walk you through what I was doing."
In the video, Sadowska details her process for getting the best swimwear shots in a natural light studio.
"Whenever we shoot in natural light, I always go where my light goes," she notes. "For this first look we decided to go in the shower area because I knew that's where the light was going to disappear off. First, I really loved the direct sunlight and how it went through the glass, how it created the beautiful shadows. So that's where we started."
Sadowska shares both the Raw and Edited photos from her swimwear shoot so you can see her results. As you'll notice, the before and after images are both quite striking.
"After I got the simple shots done, I decided to bring some greenery into the shot so it can cast some nice shadows onto my model," she says. "I think it always looks super interesting when you have some nice shadows going on. It just adds some spice to the image, not to mention it just makes it look way more tropical when you're shooting swimwear."
Check it all out below in the nearly nine-minute, behind-the-scenes shoot. If you want some natural light advice, here's a great tutorial on shooting boudoir and swimsuit photos in natural light.