Shooting with "Focal Opposites" for Photos with a Fresh Look (VIDEO)
We all fall into a creative rut on occasion, and that's often because we take the same approach to whatever we shoot. For portraits we typically reach for a short telephoto, and a wide-angle lens is usually our choice for landscape photography.
If you find yourself in the doldrums, one way to get the creative juices flowing again is to go out shooting with two lenses that one pro calls "focal opposites." The idea is to temporarily set aside technical considerations and concentrate on developing your photographic vision—or what is commonly referred to as "the art of seeing."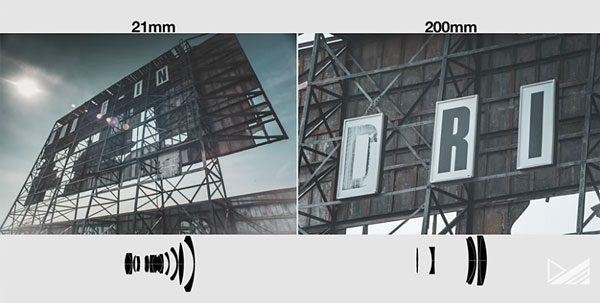 By forcing yourself to see things differently, you'll be surprised by how quickly your images take on a fresh look. In the quick video below photographer Mark Holtze illustrates how he captures compelling images with two dramatically different focal lengths.
If you've watched the tutorials we posted with Holtze in the past, you know he's a big fan of using inexpensive adapters to shoot with vintage manual focus lenses on modern digital cameras. For this demonstration his lenses of choice are two Minolta Rokkor primes that couldn't be more different—an ultra-wide 21mm f/2.8 and the telephoto 200mm f/2.5.
Both lenses are highly regarded and they can frequently be found on eBay. In this tutorial you'll see what happens when Holtze mounts these legacy lenses on a Panasonic Lumix S1H full-frame mirrorless camera.
After an interesting video introduction, Holtze presents a quick review of the 21mm and 200mm Rokkors and he includes specs and sample images. He also explains way these lenses work so well together. And for those of you who shoot video, Holtze includes video samples too.
The goal of this episode isn't to encourage you to go out and purchase these specific lenses, although they both perform very well. Rather, the idea is expand your vision by spending a day shooting with any two lenses of very different focal lengths.
You can find more tips and tricks on Holtze's YouTube channel and in a tutorial we posted recently from another pro, explaining what he says is "the one lens every landscape photographer should own."

FEATURED VIDEO