Shoot & Edit Beautiful Bird Photos with These Tips & Tricks (video)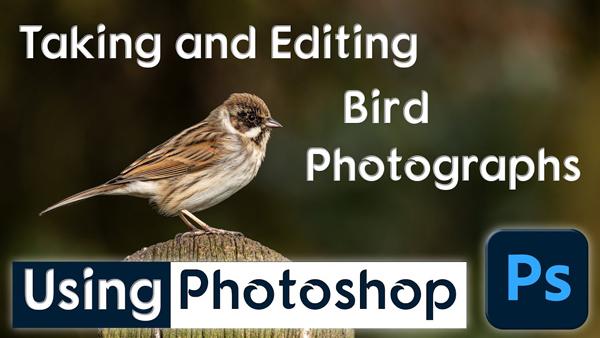 This is a great time for bird photography as nests are being built, with eggs soon to hatch followed by fledglings taking flight. Best yet, you don't have to travel far to capture stunning images, and you can often find great opportunities in your own backyard.
British photographer Darrell Oakden considers himself an amateur, because he doesn't sell his work. But he's an extremely accomplished bird photographer with some impressive editing chops as well.
There are two parts to the video below. First Oakden provides several helpful tips for photographing backyard birds. Then he demonstrates his simple approach for enhancing the images in Photoshop.
Oakden typically shoots from a backyard bird hide that he made from an old shed, and you may want to construct some similar for yourself. But a hide isn't necessary for you to capture stunning images. The tutorial begins with Oakden recommending several important camera settings for this type of photography.
If you don't have a hide, Oakden suggests placing a few freestanding perches in your yard, to encourage birds to sit still while you shoot and encourage them to return. He also shows you how easy a perch is to make for yourself.
Oakden's behind-the-scenes shooting tips are easy to accomplish, and he provides a few technical tips beyond camera settings. There's also a helpful discussion clarifying the relative merits of various file formats.
The streamlined Photoshop workflow Oakden suggests is equally accessible, especially because he prefers to keep edits to a minimum. And with the shooting advice he provides, you'll be able to do that too.
After watching the video, head over to Oakden's YouTube channel for more great tips. And check out another tutorial we posted recently, with another expert's approach to editing wildlife photos with feathers and fur.

FEATURED VIDEO