Shoot Beautiful Hand-Held Portraits at Home with This Simple Window Light Setup (VIDEO)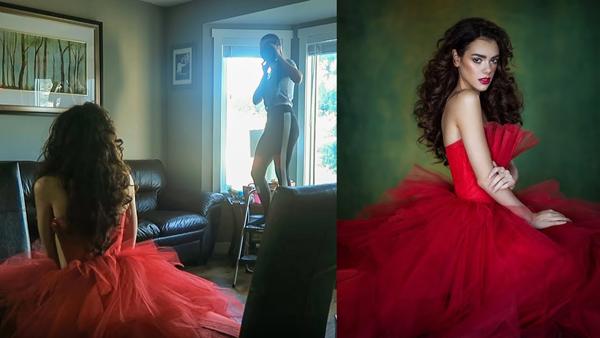 Here's a tutorial for photographers who'd like to try their hand at portraiture, but lack the specialized skills and expensive lighting equipment they think are necessary. As you'll see in this video, all you really need for great results are the quick tips below and a large window.
Irene Rudnyk is a professional photographer from Calgary, Canada, who says 'I'm a huge fan of simple setups and natural light." In just five minutes she demonstrates how to turn a living room into a workable "home studio," and shoot beautiful hand-held portraits by window light. You can try the same approach over the holiday weekend, using just about any camera you own.
After hanging a simple backdrop, applying makeup to her pretty model, and choosing a wardrobe, the shoot begins. You'll pick up some good tips on helping a subject strike attractive poses. Rudnyk discusses her choice of lenses, and explains how to position oneself relative to a model, to avoid blocking light from the window.
Rudnyk uses a fast aperture to blur out the background and make sure there's sufficient illumination from the window. Because she prefers to shoot handheld, she tries to maintain a shutter speed of 1/250 or faster to keep her subject sharp. As for ISO, she explains how to make the appropriate selection, based upon ambient light.
There are several other tips in the video, and you can find more advice from Rudnyk on her YouTube channel. And if you missed this morning's tutorial on how to fix underexposed portrait photos in Photoshop, be sure and take a look.

FEATURED VIDEO