Shoot AMAZING Travel & Nature Photos in FLAT LIGHT with These Simple Tips (VIDEO)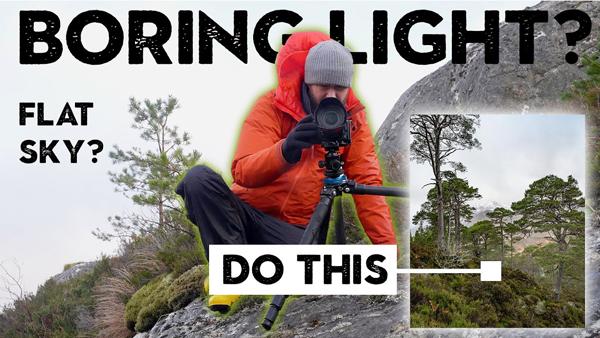 One of the challenges with outdoor winter photography is dealing with dull overcast conditions that are so common this time of year. Today's tutorial from one of our favorite landscape photographers provides a number of helpful tips for capturing great images of scenes illuminated by flat, cloudy skies.
British pro Nigel Danson does most of his shooting in the UK, where murky days are the norm throughout the year, so he's very experienced with these situations. In this behind-the-scenes episode on a heavily overcast day in the Scottish highlands, he demonstrates how to make stunning photographs when the sun is nowhere to be found.
Danson explains what to do when featureless low-hanging clouds obscure everything in the distance. One trick is to find subjects with plenty of depth, like the beautiful moss-covered trees at his first location in Glenn, Affric. As you'll see, he makes spectacular images and his captions include gear and exposure information so you'll understand exactly how he got the shots.
Danson moves on to another captivating spot with a river flowing under a bridge in the forest, with similarly dull light. Here he shoots both the expansive vista, as well as tighter shots with interesting details. He also provides several helpful tips on composition, cropping, and exposure bracketing.
While continuing on his hike through the pine forest Danson demonstrates the importance of finding a great vantage point from which to shoot, how he uses a telephoto lens to get in close on distant subjects while excluding the sky from the frame, and several more tips on achieving correct exposures. And you can find a list of the equipment he uses in the description beneath the video.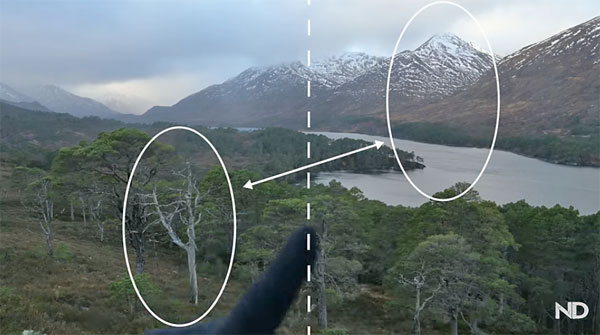 After watching the video head over to Danson's YouTube channel for more great advice on landscape photography.
And for fixing poorly lit images during the editing process, check out the Photoshop tutorial we posted explaining how to enhance, rather than replace, a boring sky.

FEATURED VIDEO