Shoot AMAZING Outdoor Portraits with Natural Light (VIDEO)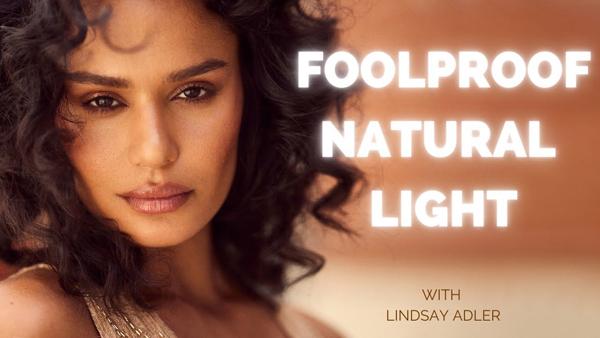 Many photographers shy away from portraiture because of the misconception that a studio, expensive lights, and special skills are required to make images that impress. The quick tutorial below, from Adorama TV, dispels that myth and demonstrates how to make beautiful images outdoors with available light (and a few pro tips).
Lindsay Adler specializes in fashion and portrait photography and she knows how to make compelling images on the cheap. In fact, with her straightforward advice and the camera you already own, you'll be able to capture eye-popping portraits with available light. You won't even need a reflector or other light modifier to make images that will make you and your model proud.
While you'll pick up valuable tips on exposure and posing, the main emphasis in this episode isn't about technical matters, but rather how to locate foolproof natural light scenarios. And some of Adler's suggestions work equally well for architectural and other forms of outdoor subjects.
Adler's first tip is to scrutinize a scene, looking for a "natural reflector," which can be any surface hit by the sun. This could a light bounced off the side of a building, a sidewalk, or even a car. She notes that the larger the surface the softer the light that will bounce onto your subject.
Another option is to shoot in covered shade, like the entry of a door, a building overhang, or even some scaffolding. For this approach she offers several ways to position your model for maximum impact—especially when secondary light sources are part of the scene.
Adler recommends finding a "slice of hard light" when shooting late in the day, Here, interesting shadows will add impact to the shot. She provides flattering examples for all of these tips, so you can put them to use right away.
We recommend paying a visit to Adler's website, even if fashion and portraiture isn't your thing, because you may be surprised by what you learn.
There are also many helpful tutorials on the popular Adorama YouTube channel, so be sure to take a look.

FEATURED VIDEO