7 Quick Tips on How to Photograph Cosplay Characters at a Comic Book Convention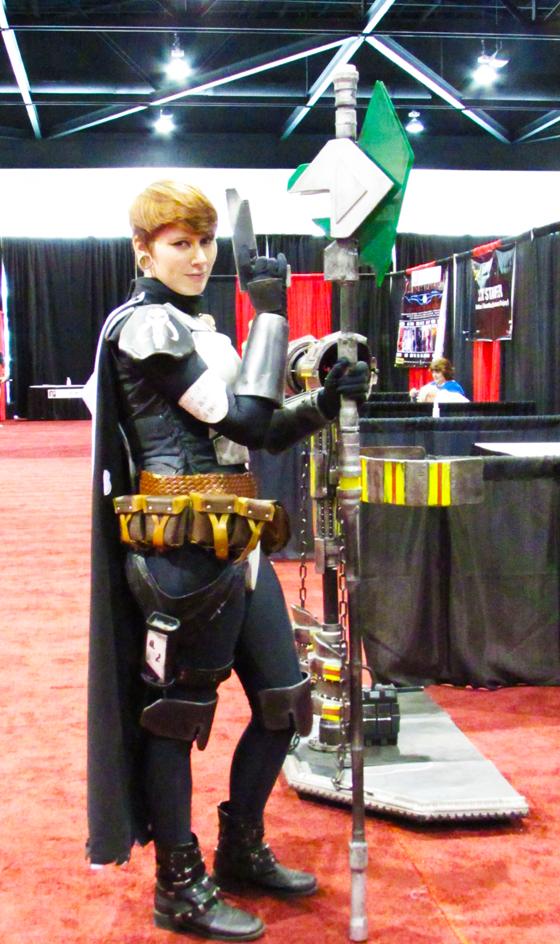 I'm what (the immortal) Stan Lee calls a "true believer" and I've been a fan of comic books since childhood. As a result, I can't resist a convention because it's an opportunity to dive into the world of fandom and mingle with like-minded people from around the country.
I recently attended the new 2050 Event in Daytona Beach, Florida—a convention created for fans of comic books, movies, television shows, video games and cosplay. Held at the Ocean Center and Arena, the convention offered a wide selection of attractions from celebrity guests to workshops, movie screenings, contests, parties, vendor's room and video game tournaments.
I attend at least one convention every year and with the growing popularity of Marvel's and DC's movies/television series (such as The Avengers, Marvel's Agents of S.H.I.E.L.D, Arrow, Gotham, Supergirl and The Flash) more conventions are popping up across America. This is wonderful news because where there are conventions there are fans and photographers of all skill levels—from young hobbyists to seasoned pros.
While exploring the vendor's room, I had the opportunity to ask a few photographers to share their tips and tricks about how to get the most fun and the best photos at the convention.
Here are the seven most common tips (and a few great tricks).
(Note: You may be wondering, what cosplay is so here is some information. The word is taken from the term "costume play" and it refers to a form of performance art. Cosplayers dress in and often craft their own elaborately detailed costumes to assume the role of their favorite characters from movies/TV and video games—as well as Japanese comic books (manga) and animated television series (anime). Cosplay got its start in Japan in the early 1990s and has since grown into a worldwide phenomenon with thousands of talented participants (of all ages) and has become a big part of the convention scene where contests are held to crown the best cosplayers.)
Tip #1: For those who have never attended a convention before, here is some advice to help make your day both productive and fun. The first thing you'll want to do is decide how to approach the event. Are you simply looking for some unique images for your social media page or do you want to capture the convention from a more photojournalistic perspective (to blog or create a photo/scrap book)?
If your goal is to create a selection of "highlights" then concentrate on the best sights you can find—from the most dramatic coplayers to unusual statues, toys or comics in the vendor's room. Remember to take plenty of photos so you'll have enough to pick from. If you want to tell the complete story your focus will be on documenting the day from start to finish by capturing a selection of moments from every aspect of the event.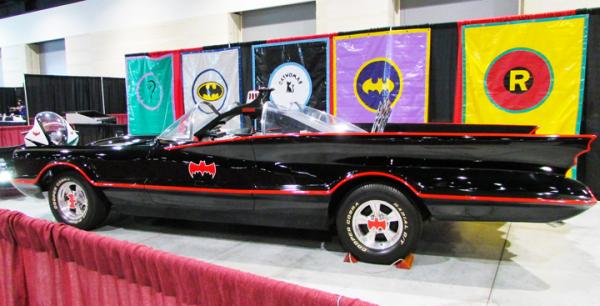 Tip #2: Large conventions attract a huge crowd so it's a good idea to purchase your tickets in advance (to avoid standing in a long, boring line) and arrive early to allow time for exploration and to decided how (and where) to spend your time.
Double check your gear the night before to make sure that the camera's battery is fully charged (if your camera isn't rechargeable, have some fresh batteries handy), pack a couple of extra memory cards and a flash. If you have an interchangeable lens camera pack your favorite portrait lens and a lightweight zoom. Leave that tripod/monopod at home since the hall will be too crowded to use it.
Note: If you plan on also using your smartphone to capture some shots, pack a "selfie" stick.
Tip #3: Since I knew I'd be on my feet all day I didn't want to load myself down with too much heavy gear or a bulky equipment bag. I felt that the ideal option for me would be a photo vest and I soon found out that photographers at the 2050 Event had the very same idea—great minds really do think alike.
I have a Quest vest (SCOTTeVest) that features 42 pockets of various sizes to fit everything I would need for the day: from car keys to my wallet, phone and various photo accessories—plus a snack. All of the images shown here were captured with a Canon Powershot SX410 camera on a comfortable Kelsey scarf camera strap (Capturing Couture).
Note: Any camera will work but features and quality really do make a big difference in the quality of the images captured and a pro will customize their gear based on experience and the type of shots they want to create.
Tip #4: At every convention you will encounter a wide variety of cosplayers, from superheroes to video game characters, Steampunk and beyond. Cosplayers put a lot of effort into their costumes and are very happy to show them off.
In order to capture good quality portraits of these artists begin with the friendly approach and ask for their permission to take a few shots. Cosplayers will often pose in a way the character they portray does so give them some time and space to get into position before taking photos—ask them to let you know when they're ready and be sure to thank them when you're done.
Note: If you find that the background is too cluttered/dark or there is an element that you simply don't want in the shot, it is acceptable to ask the cosplayer to move over a few feet to get a better image. Candid shots are expected since cosplayers understand that everyone has a camera at a convention and they will end up in a photo or two. While it is very rare, you may encounter someone who strongly objects to candid shots. In a case like this, simply ask his/her permission or move on.
Tip #5: Conventions attract dozens of vendors from around the country, offering everything from graphic tees to toys, comic books, manga, DVDs, statues, video and board games—both new and collectable. The variety of items provides a wealth of unique photo opportunities. Tables overflowing with brightly colored toys, game pieces or boxes of comic books and action figures make interesting shots.
To capture the vendor's room from a more photojournalistic stand point take a few shots of the customers shopping at each booth or searching the aisles for that one special item that will complete their collection. The vendor's don't mind if you take photos of their booth and most are happy to help you get a better shot of a certain item. Some vendors also dress in costumes—especially those who sell Steampunk outfits and accessories. This can be the ideal opportunity to ask the vendor to pose for an amazing Steampunk portrait surrounded by top hats, corsets and brass goggles. Some items are kept in glass cases so you'll want to turn that flash off in order to get a good glare free shot of that rare comic.
Tip #6: This is the part that social media fans love the most. Conventions always feature a number of popular celebrity guests such as actors, comic book artists and the Internet's top cosplayers. Fans will stand in line for hours to get an autograph and a photo with their favorite celebrity.
Note: There is often an extra ticket/fee to meet the celebs and if you plan to get an autograph be sure to bring something (or purchase a photo at their booth) for them to sign. Most celebrities enjoy taking photos with their fans but its best to (and I can't stress this point enough) ask permission before taking out your camera or smartphone. This is where that selfie stick will come in handy so you can get in on the action and take a photo standing next to your favorite celeb to light up your Facebook page.
Tip #7: Five Tricks For Better Photos
1. Slow Down: Don't be in a rush and race around the hall it is much better to simply pay close attention to what is going on around you and pick what you want to photograph. Don't just snap and run.
2. Keep It Steady: To get clearer images brace your elbows against your body and brace your feet when shooting.
3. Don't Be Shy: Never be shy about approaching someone for a portrait or you'll miss out on some great shots.
4. Eye Contact: Asking the subject to look into the lens will allow you to make better and more pleasing portraits.
5. A Different Perspective: Don't be afraid to kneel or sit down to get a different view of what you want to capture. This works well when photographing very young cosplayers because the camera will be at their eye level.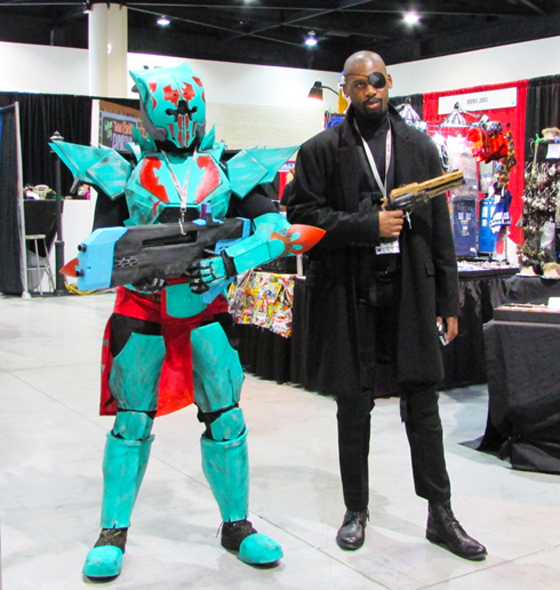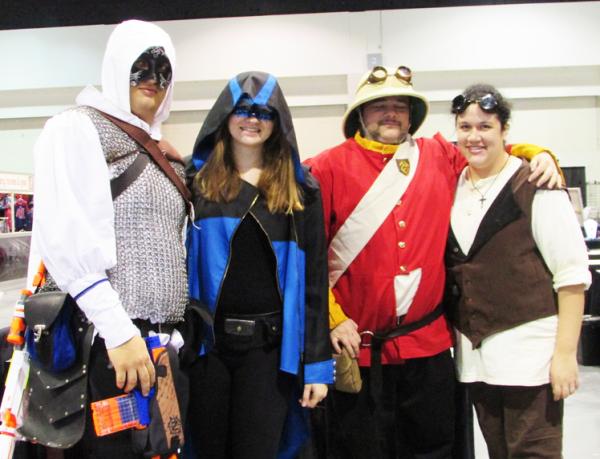 FEATURED VIDEO