Samsung Announces NX1 Flagship Mirrorless Camera with 28MP BSI CMOS Sensor and 4K; 50-150mm F/2.8 Lens Also Unveiled (Hands-On Photos)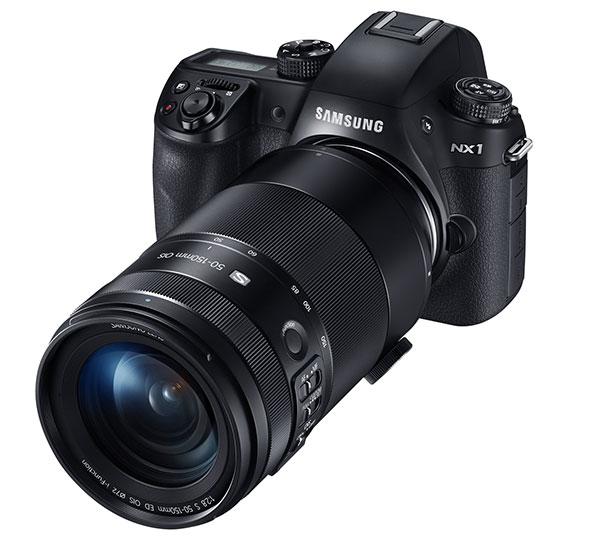 Samsung debuted a brand new flagship mirrorless, compact system camera at photokina this morning, the NX1 Smart Camera. The NX1 uses a Samsung-developed 28-megapixel BSI (Backside Illuminated), APS-C-sized, CMOS sensor, which the company says is the biggest BSI chip to date. (BSI chips are designed to produce cleaner images in low light.)
The Samsung NX1 can also shoot cinema-level Ultra High Definition (UHD)/4K video and can capture images at a blazing speed of 15 frames per second. Along with the camera, Samsung unveiled a new NX 50-150mm F2.8 S OIS lens at photokina today.
At a pre-launch event in New York City last week, Shutterbug got its hands on an early version of the NX1 and 50-150mm F2.8 lens and we came away impressed with the camera and lens combo. (Though, to be honest, we had hoped the NX1 would have a full-frame sized image sensor. Maybe the next model?) Included with this story are some hands-on photos of the new camera.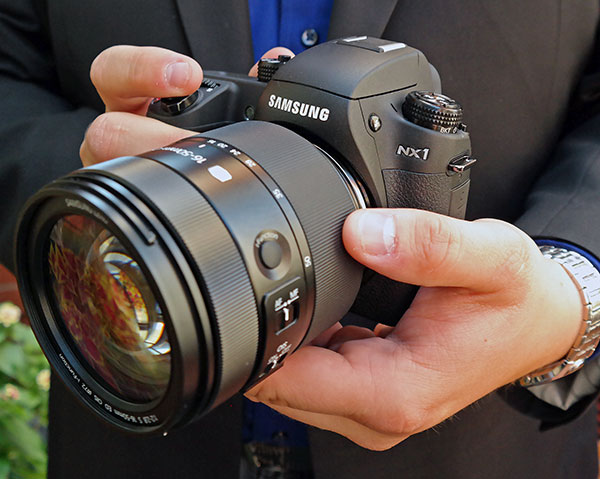 The NX1 is fairly loaded with photo tech, and includes a long list of features. Here's a rundown on what the NX1, which will sell for $1,499 (body only) when it goes on sale in mid-October 2014, has to offer. (The NX1 will also sell as a "pro bundle" with Samsung's excellent 16-50mm F2.8 OIS lens for $2,799.)
Samsung NX1 Features
• NX Autofocus System III with 205 Phase Detection AF points covering 90% of the frame
• AF lock rated at 55 milliseconds
• Patterned AF Assist Beam that can reach up to 50 feet
• DRIMe V Image Processor for better color reproduction
• Adaptive Noise Reduction technology helps produce cleaner images (ISO range: 100-51,200)
• Wide Phase Detection helps track subjects anywhere in the frame
• UHD/4K (DCI Standar) video
• Phase Detection AF offered in movie mode
• Samsung Auto Shot can track and capture a baseball as it makes contact with a bat
• Only non-DSLR with an "old school" top deck LCD panel for checking and changing settings
• 15 fps continuous shooting with continuous tracking focus
• Two-shot HDR designed for capturing high dynamic range photos of moving subjects
• Metal alloy body is dust and water-resistant
• Tilting, 3-inch, AMOLED rear display with touch panel functionality
• OLED Electronic Viewfinder (EVF) with eye contact sensor
• Bluetooth, Wi-Fi, and NFC wireless connectivity
• Optional battery grip for vertical shooting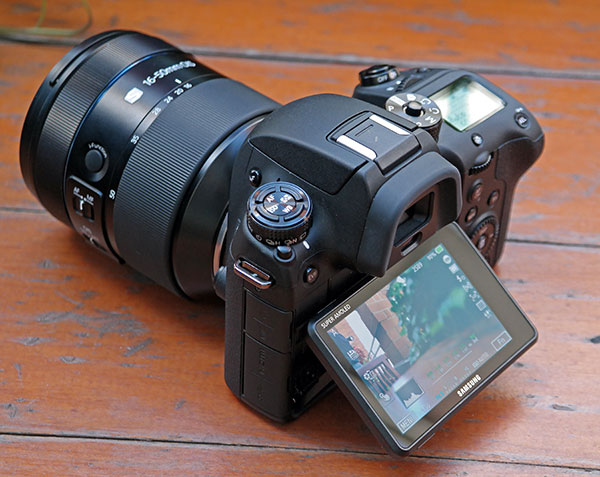 NX 50-150mm F2.8 S OIS Lens
With its new 50-150mm F2.8 S lens, Samsung has expanded its "S" series of premium lenses for pros. The lens has what Samsung calls an Ultra-Precise Stepping Motor (UPSM), which is designed to be three times more precise than a conventional stepping motor for focusing on subjects.
The new lens also features multi-axis Optical Image Stabilization (OIS) with four-way axis control and a six-axis sensor array to help keep your shots steady and sharp. This long zooming lens is dust and water resistant, and has a 9-blade, circular aperture for smooth and natural looking bokeh. It goes on sale mid-October for $1,599.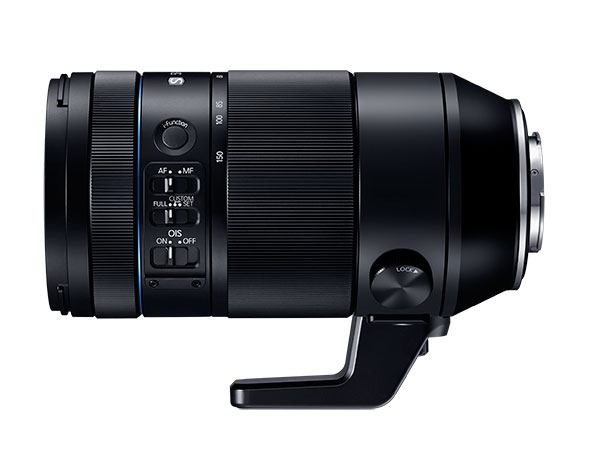 FEATURED VIDEO