Quantum's Leap
The Qflash T4d Digital
All Photos © 2004, Joe Farace, All Rights Reserved
The Quantum Qflash T4d Digital is a serious flash unit that combines the form factor and user interface of the kind of high-end flash units that camera manufacturers charge big bucks for with the kind of power normally found in small monobloc studio strobes. Then there's that removable reflector that permits the kind of flexibility not typically found in any shoe-mount flash. But, you see, the Qflash T4d Digital doesn't have a shoe, because the company feels that its size and weight (23 oz) are not suitable for on-camera mounting. In its place is the ubiquitous 1/4" thread, allowing it to be mounted on a light stand, tripod, grip, or the many supports offered by Bogen Imaging Inc. or Avenger (www.bogenimaging.us). No AA batteries for this puppy either, the Qflash T4d Digital can be powered by a Quantum Turbo, Turbo Compact, or the Turbo 2x2 I tested not only with the Qflash but on location with a Photogenic studio strobe (see sidebar below).
What's New Pussycat?
The new Qflash Digitals (aside from the T4d is the X4d) are smaller and lighter than their predecessors. The head swivels up and down and left and right and locks into position with one button. Like your expensive manufacturer's flash, the Qflash T4d Digital is compatible with the latest digital and film cameras from Nikon, Canon, Contax, Mamiya, and others. When used with the appropriate QTTL adapter, Qflash Digital flashes display and track the camera f/number and film speed set in the camera; allow for rear curtain sync; and provide infrared autofocus assist. (See Quantum's website, www.qtm.com, for the camera compatibility of QTTL adapters with your camera.) Digital and film cameras that employ pre-flash metering are supported by the adapters. You can change the flash's output between -3 to +2 stops in 1/3-stop increments. Even if your camera doesn't support fill/flash ratio, the QTTL ratio setting tracks the camera aperture as it changes, providing automatic fill/flash ratio that I found to be indispensable for a "shoot-and-scoot" photographer like me.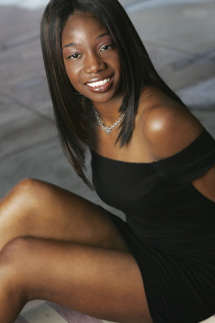 This portrait of Ti was made next to a patio near a swimming pool; there's no power cables or extension cords to trip over or get wet and short out everything. Image was made with a Canon EOS 10D at ISO 400 with an EF 85mm f/1.8 lens with a Manual mode exposure of f/5 and 1/60 sec. Lighting was from a single Photogenic StudioMax II monobloc, with Plume HexOval lightbank mounted. Power for the monobloc was provided by a Quantum Turbo 2x2.

In addition to full dedication, the Qflash T4d Digital can be used in Manual, Auto, TTL, and Strobo(scopic) modes. In Auto mode, the Qflash's power can be adjusted in 1/3 stops over a wide range--f/1.4-f/22 for ISO 100 film--in 25 settings. In Manual mode, the Qflash displays 19 power settings from full to 1/64 power, in 1/3-stop increments. In Automatic and Auto-Fill, over/underexposure values are shown in 1/3-stop increments on the LCD read-out. The Qflash "Program" mode gives you instant access to your most frequently used settings. Preset any mode (Auto, Manual, QTTL, Strobo, Main/Remote) and any settings (f/stop, ISO, power, etc.) into as many as eight memory positions. Then, when you're on location, a single button push jumps from one preset memory to the next one. You can quickly change your presets to follow fast action like runway shots.

Wanna use multiple flash setups? The Qflash's twin accessory sockets accept cables that will connect multiple Qflash units and control a "main" and two "remote" Qflashes from one position. You can connect additional cables to the remote flashes to add more than two remotes. Qflashes can communicate and coordinate through these cables or wirelessly via Quantum's FREEXWIRE digital transceivers.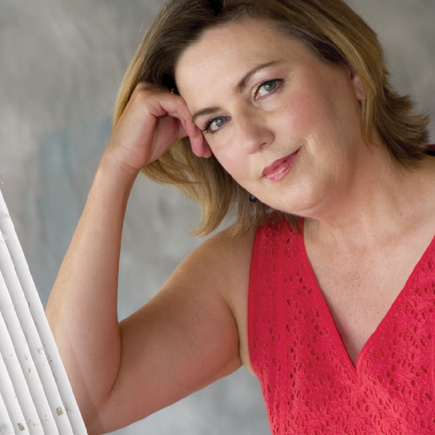 This photo shows you the wonders of using the Qflash T4d Digital without the reflector and is a (no kidding) flash-on-camera shot of Mary made in our garage, which at least has some white painted walls to bounce light. There was some ambient light, but not much, and the garage door was only open about 1/3. Image was made with a Canon EOS 10D at ISO 200 with an EF 28-105mm lens (at 105mm) with a manual exposure of f/4.5 and 1/60 sec. Lighting was from a camera-mounted Qflash with reflector removed.

LATEST VIDEO