This Pro Says, "Don't Use Crop Mode on Full-Frame Cameras" (VIDEO)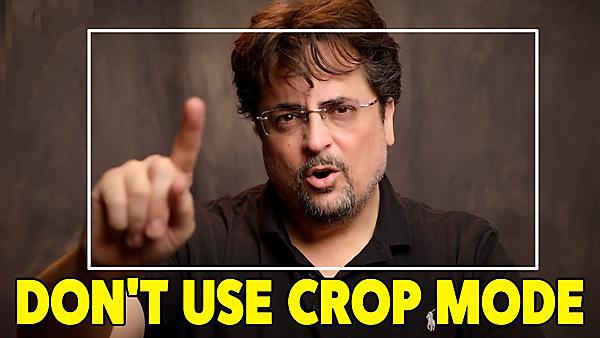 NY pro David Bergman regularly responds to queries from fans, and his responses often result in very helpful tutorials. Today's question is a common one that you may have asked yourself: "On cameras that you can switch between full-frame and APS-C crop modes, is it the same as using a longer lens."
In this episode from Adorama TV Bergman not only responds to the question with a detailed answer, but he explains why he generally avoids using the crop mode on his full-frame cameras. He also notes that full-frame cameras not only offer an APS-C crop mode, but they typically include several aspect-ratio options, like 1:1, 4:3, and 6:9.
Bergman describes exactly how a crop mode works with different types of lenses, and he provides a succinct demonstration of what aspect ratio settings do. He also explains how applying different aspect ratio options work when shooting in Raw.
Another question some photographers have has to do with the impact of crop mode on resolution. Noting that his Canon R3 is a 24MP camera, he explains that by switching to APS-C crop mode you're only capturing 9.3MP. In other words, "it's actually the exact same thing as if you shoot full-frame and crop the image later on the computer."
Bergman also discusses the ramifications of using crop sensor lenses on full-frame bodies, and addresses the original question about crop mode being the same as a longer lens.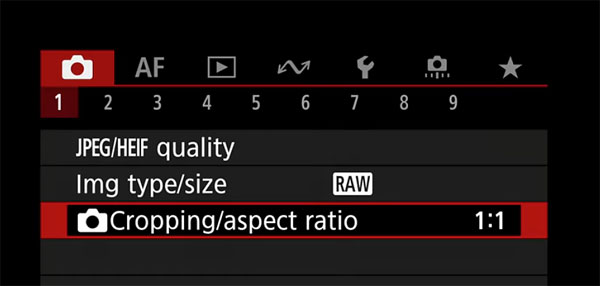 You'll see why Bergman typically avoids crop mode on full-frame cameras, but he admits there are a few advantages of doing so and explains what they are.
You can find answers to other interesting questions by visiting Berman's website. And feel free to submit questions of your own.

FEATURED VIDEO