Posing Plus Size Women for Photos: Tips & Tricks (VIDEO)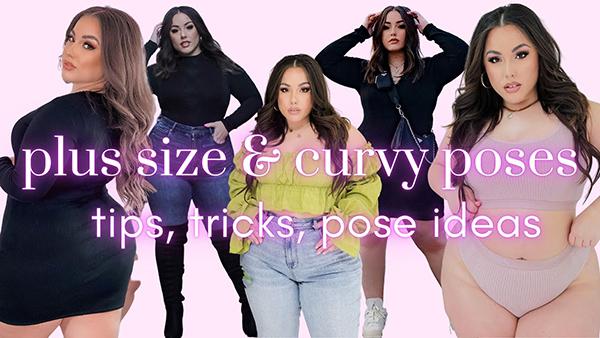 Posing tips, tricks and how-tos for plus size women have been popular with Shutterbug readers so here's another great tutorial on the subject. This one is coming to you from plus size model and influencer Ashley Lopez who shows you "how to pose for pictures as a plus size woman."
"In today's video I'm giving you ladies all my tips and tricks for how to pose for pictures," Lopez says. "These tips will help all my plus size curvy ladies slay their Instagram pictures and look snatched to the gods."
Lopez says the topic is one of the most frequently asked questions she gets from her social media followers.
"I want to talk about something that I get a lot of questions about, how to be comfortable in front of the camera, how to pose to flatter your body, all stuff like that," she says. "So, this is basically going to be a video of me talking about my tips and tricks for posing curvy and plus-sized women."
Lopez delivers with over 14 minutes of posing tips demonstrated by her in the video below. Along with the posing advice, which is helpful to those both in front of and behind the camera, she shares life lessons as a plus size model and social media maven as well.
"I want to start off this video by saying if you see 'an inspo pick on the gram' of a girl of any size and you want to hit that pose, do it," Lopez advises. "It doesn't matter what your body looks like. Do it. Slay it. You're going to kill it."
After you watch the video, you should check out two more popular Shutterbug stories on the same topic: "10 Great Photo Poses for Plus Size Women" and "How to Pose Plus Size Women for Boudoir Photos."

FEATURED VIDEO