Portrait Tips: Learn the 5 Do's and Don'ts of Photographing Models (VIDEO)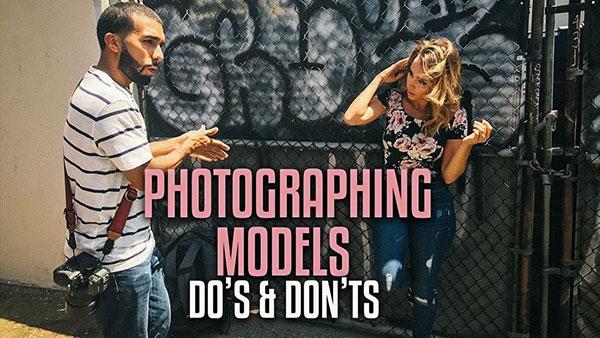 Photographer Manny Ortiz and his model wife have great chemistry as is clear from the below video where they discuss the "5 Do's and Don'ts When Photographing Models." Along with offering great tips for working with models, you can tell they had fun making the video resulting in an educational and entertaining tutorial.
It's also refreshing to hear tips and advice from both the photographer and the model, which should be helpful on your next shoot. (It's alway good to hear both sides of the equation.)
Instead of giving too much away on the their 5 Dos and Don'ts, we suggest you just check out the clip, which includes many examples and footage from previous shoots. And make sure you keep watching till the end of the video to see the bloopers, which Manny says shows them "in real life."
You can see more of their videos on Manny's YouTube page.

FEATURED VIDEO