Platypod Pro Max – The Platypod Pro Gets a Big Brother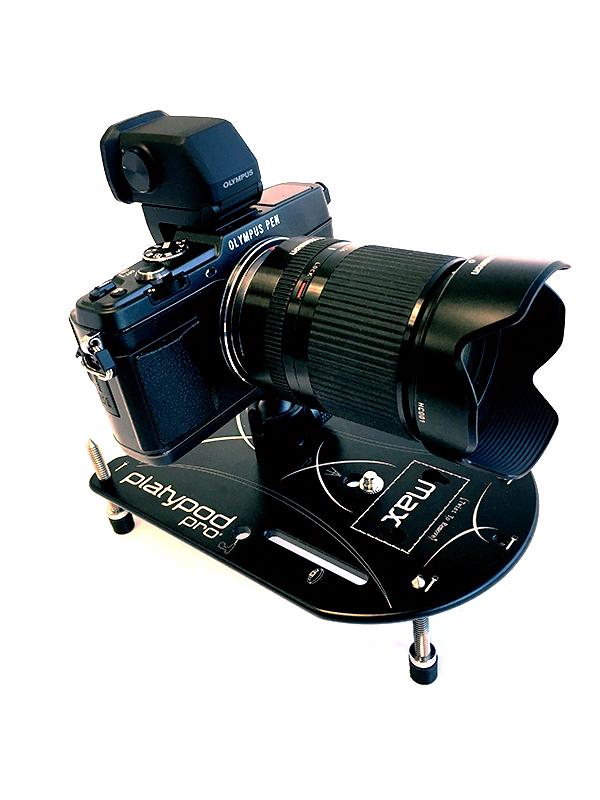 In my review of the original Platypod Pro I suggested that it was "Quite possibly the coolest camera support around." Well, here's news: it just got bigger—and better.
The Platypod Pro, in its original incarnation, is a broad, flat, aluminum plate that's designed to support a medium-size tripod head via either one of the titanium screws that are welded to its top. It can be used on the ground, the hood of your car, unlevel surfaces (thanks to stainless steel leveling screws) and in many other configurations—including screwed to a flat surface like a skateboard or backyard deck.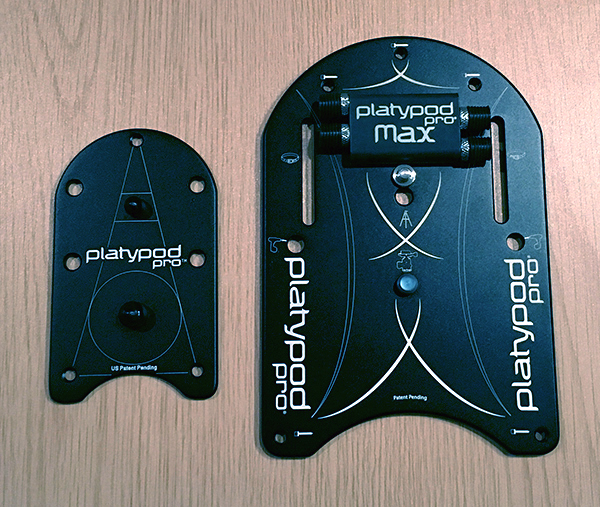 The newest member of the Platypod family, Max, is substantially larger and designed to support much heavier gear—up to 300 lbs. Measuring 5.25 by 7.75 inches and tipping the scales at 13 oz., Max is made entirely of 6061 black anodized aircraft-grade aluminum that's 5mm thick.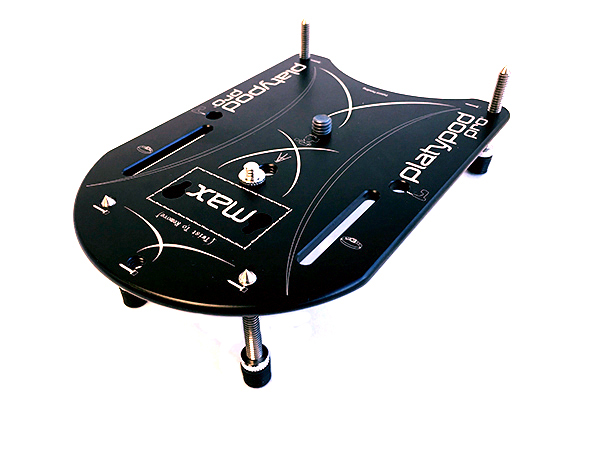 Operation is simple. Attach the tripod head of your choice to the 3/8-inch TA2 titanium bolt that's welded in Max's middle and adjust the four 2-inch bolts to achieve the desire elevation. The bolts are reversible—one end is a spike and the other a heavy-duty rubber foot. There are five 1/4-20 threaded holes purposefully located to allow deployment of the leveling bolts in various situations. When not in use, the bolts stow in a specially made holder that attaches neatly to the Platypod Pro Max base for convenience and storage.
Max also has a pair of threaded holes (1/4-20 and 3/8-16) for attachment to a tripod or similar, a pair of nail holes for quick mounting on walls or ceilings and a couple slots for connecting a strap if you're so inclined.
The Platypod Pro Max is being offered on Kickstarter at $99. The original Platypod Pro Deluxe is available for $49 direct from the manufacturer.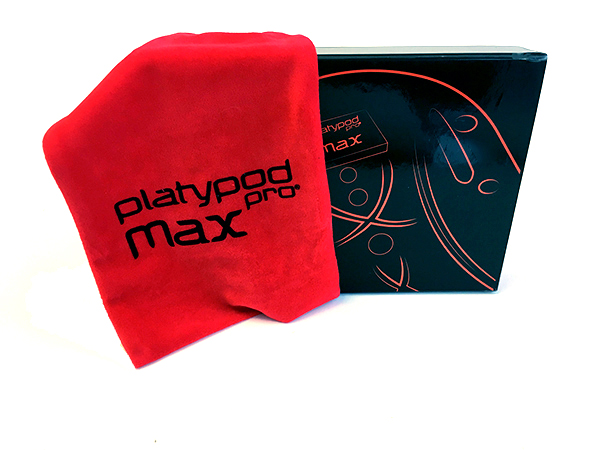 Having used the Platypod Pro (original flavor) for more than a year now, I've enjoyed its super-compact size and portability. As I mentioned in its review last June, the storage case alone is worth the price of admission and is very cleverly engineered. The one limiting factor of version one is the size of its footprint—especially when using a long zoom or heavy DSLR. The new model, Platypod Pro Max, provides a larger, more versatile support that is significantly steadier but still very portable and fast to deploy.
—Jon Sienkiewicz

FEATURED VIDEO