GALLERIES
You are here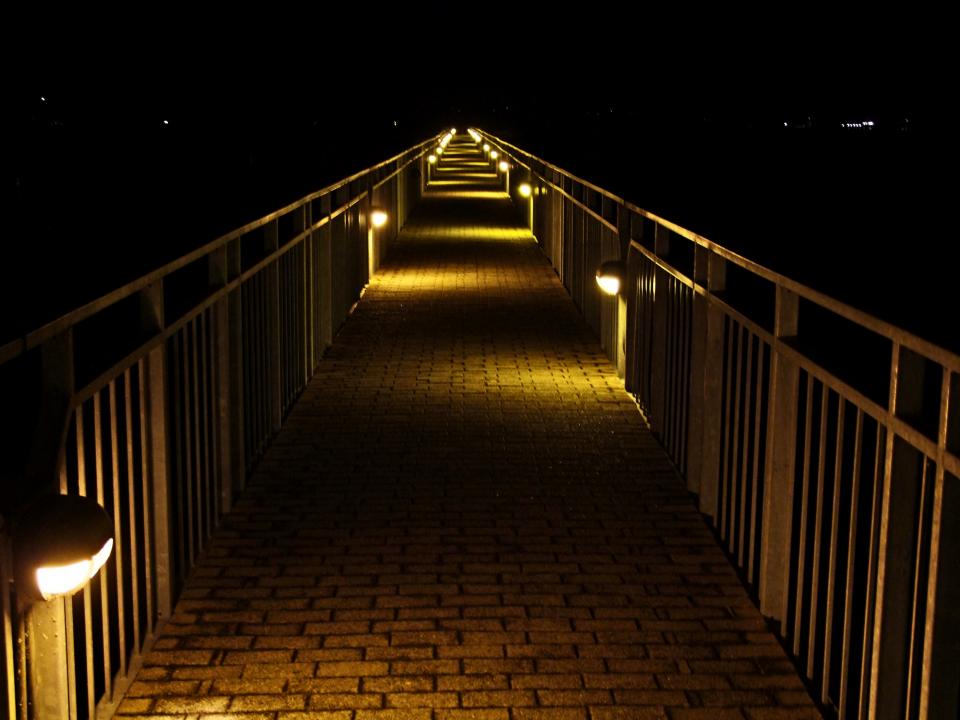 Title: Pier at Night
A pier at night was photographed in Skaneatleas, NY on a fall night. The pier was deserted at 11:00 pm. The lights on each side of the pier give off a yellow glow, as shapes and shadows take the pier into the distance.
Camera: Fuji Finepix s100fx - taken in "night mode" ISO 400 with zoom lens.
Ann Parker

Pier at Night
Views: 255
Dimensions: 2800x2100
Size: 4943kb
Filed Under: