Photographer Q&A: Michael Semaan for Schneider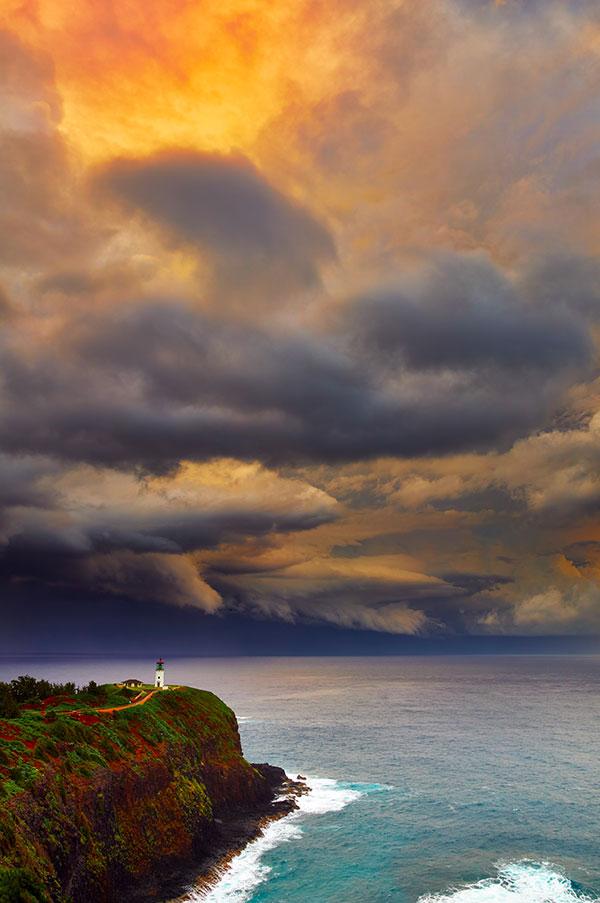 At 14, Michael Semaan found a way to forge a unique relationship with his grandfather – photography. With a camera on loan from his high school, his grandfather's experience in photography and chemistry, and a full dark room in the basement, Semaan found a passion that would last all his life. Michael Semaan has been published in multiple magazines and displayed in galleries worldwide, including the Leica Galleries in Los Angeles & Mayfair, London. He's been awarded 43 Leica Fotografie International Master Shot Awards, and is brand Ambassador for Maui Jim Sunglasses, Schneider-Kreuznach B+W, Think Tank Photo, The North Face, and X-Rite Photo.
Q: What do you look for in a photograph?
A: When it comes to landscape photography, I like a dramatic sky, vivid colors, an interesting setting/subject, and water. When I shot color slide film, I was always after the maximum chromic saturation of colors in a scene. This was most often during the low angle hours of the sun or minutes prior to sunrise and minutes after sunset. Aside from those preferred times to shoot, I often enjoy photographing during the sun transit hour of the day because Circular Polarizers have their greatest effect 90 degrees to the sun. At the transit hour, this allows for me to have maximum polarization in any direction along the horizon.
Q: What is it about shooting skies that is so interesting and challenging?
A: The sky in a landscape is never the same twice. So that's a challenge in itself to manage. The light (at different times of day) is often more important to me than the scene at the location. Since most things in a scene are dynamic, I have to adapt to the situation around me. When it comes to skies and water, I like to emphasize their action by making it appear to flow or have a motion you cannot see another way. I do this by stacking filters. Most commonly, I stack a Circular Polarizer on an ND. This allows me to extend the exposure time and incorporate the benefits of a Circular Polarizer at the same time. My settings are usually around f/5.6 to f/11 and one to eight seconds, depending on the intended result and focal length I'm utilizing.
Q: What tools do you rely on?
A: I prefer the Leica M and S camera systems. The cameras have a natural feeling and are so simple that this allows me to concentrate on my subject rather than the camera system. I like to get everything correct in camera, as I am not a fan of Photoshop or other software-based corrections. And, of course, my filters are paramount. Schneider B+W filters have been a part of my photography since I first began at age 14 with black and white photography. I currently use the B+W MRC nano XS-Pro Circular Polarizer, and 3, 6, & 10 Stop Neutral Density filters. These filters allow me to creatively affect exposure in camera at the time of capture. The ND filters provide me the creative ability to selectively extend the exposure time to make moving things flow. The Circular Polarizer cuts through the glare of highly reflective objects and accentuates color and contrast. The filter factor with the Polarizer is about 1.5 stops, which is extremely low for Circular Polarizers. That's a good thing.
Q: Why is the right filtration so important?
A: Filters are very important considering I do not want anything to take away from or degrade the optical characteristics of my Leica glass. I've tried filters other than B+W, but none offer the consistent clarity, polarization, and neutral response needed. The B+Ws are the best I've ever used, specifically the B+W MRC nano XS-Pro line. As I've said before, filters are another way for me to get the exposure I want in camera rather than manipulating the image in software.
Q: You often shoot in Hawaii. Do you have any favorite shots from there?
A: One is Kilauea Lighthouse on Kauai, HI. The image has everything I love in a landscape photograph. I see a Great White Shark coming down out of the clouds. I love that! The added element to this image is the adventure to get to the location and the incoming storm and waterspout that dropped seconds after this exposure. I packed up quickly and got out of there as the weather was coming directly towards my location So, for me, there was some real excitement to capturing this image. I like that and it's something that adds to the images for me. For this one, I used the Leica S with B+W MRC Nano XS-Pro 3 Stop ND, and Circular Polarizer. I wanted to exaggerate the exposure time and add color and contrast to the image.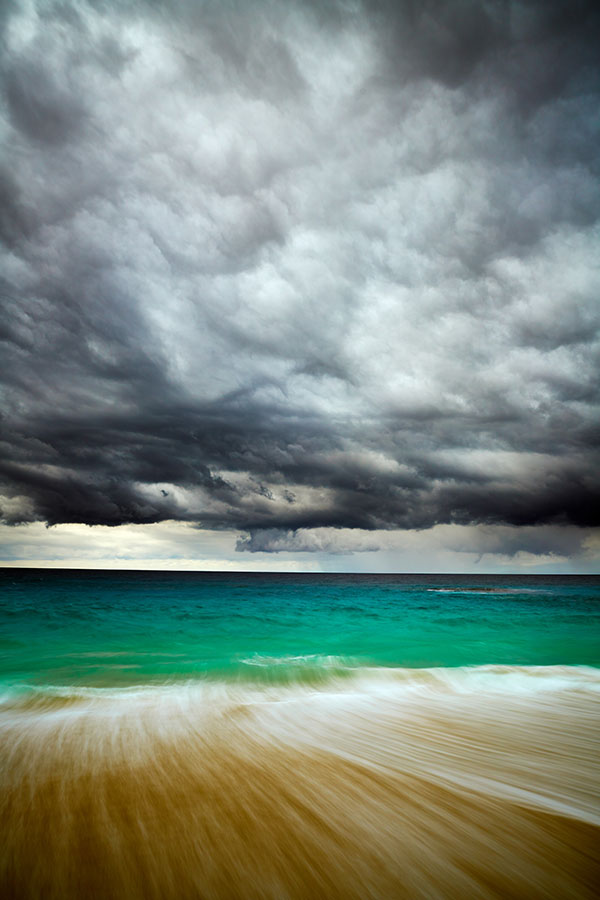 Q: What is it about the Hawaiian coastline that attracts you?
A: The Napali Coast of Kauai is so amazing to hike and explore by land and is so very beautiful to see via boat or helicopter. One of my favorite images was shot hanging over the side of Captain Andy's Southern Star Yacht. I love the looming storm, colors, and massive scale of this coast. This place has a special meaning to me. Although the Napali coast is beautiful, it is also very dangerous. For this shot, I used the Leica S with B+W MRC Nano XS-Pro Circular Polarizer. I wanted to add color and contrast to the image. Days after shooting there, my wife and I were involved in a river rescue at Hanakapiai Falls, two miles deep into the Hanakapiai River of the Napali Coast.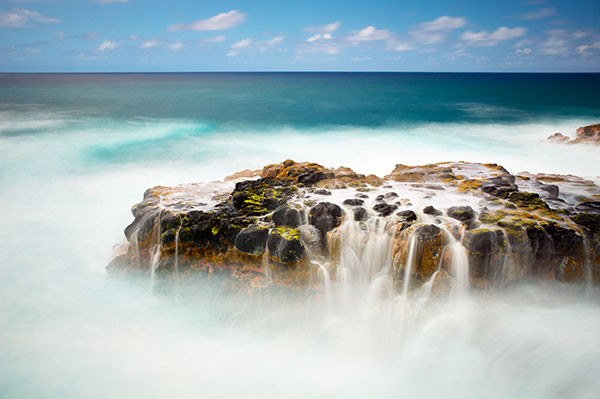 LATEST VIDEO