Photographer Captures Breathtaking B&W Images to Bring Attention to Earth's Vanishing Wildlife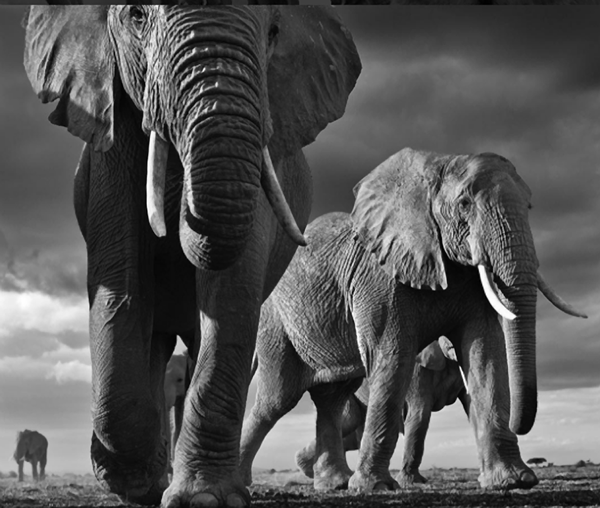 David Yarrow is an internationally acclaimed fine art/wildlife photographer known for his intimate work in remote regions of the world. We thought we'd share some of his breathtaking b/w imagery that appears in his new book, "Wild Encounters."
The Scottish-born photographer says he is motivated by "capturing the splendor and very soul of what remains wild and free in our world through incredibly intimate—close enough to touch—portraits."
Yarrow's work appears in many of the world's leading galleries and museums, and he is Europe's best-selling wildlife photographer.
His book "Wild Encounters" from New York's Rizzoli publishing house was released last month and features work from seven continents with images of some of earth's most-endangered species.
All proceeds from "Wild Encounters" will go to Tusk Trust, a charity for protecting wildlife, promoting education, and supporting communities in Africa.
You can view a gallery of Yarrow's impressive work on his website, where you can also learn more about his book.

FEATURED VIDEO