Our Favorite Photo Accessories: 7 Essential Travel Companions from Delkin, Coleman, Panasonic & Others
Whether for your daily photo backpack or emergency bug-out bag, here are seven super-useful photo accessories that deliver high performance with minimal size and weight. All but one are tiny enough to fit (separately) in a Starbuck's cup.
Two-Prong Right Angle Plug Adapter (USA IEC 60320-C7 Receptacle to NEMA 1-15P)
This baby belongs in the "where have you been all my life?" category. Instead of schlepping around a 4-foot cord to plug into your camera battery charger, this abbreviated plug directly connects the charger to the outlet. Safely replaces standard cords (the end looks like a thick figure eight) but not for polarized plugs (one end of the figure eight is perfectly flat) so check your setup before ordering. Tip: plug into wall outlet with charger above stub so gravity keeps them connected.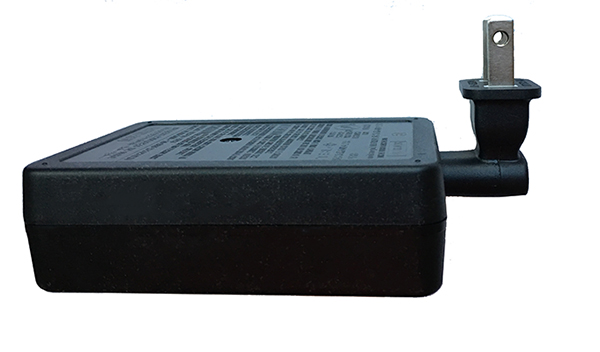 LensPacks
Imagine a rear lens cap that attaches securely to any Velcro-type surface and clings like a wart on a toad's backside. Based on the correct assumption that most camera bags have a plush lining that adheres to repositionable dividers, LensPacks allow you to convert almost any bag into a custom lens carrier. For non-loop surfaces, the parent company Ansix Designs offers 6x12 inch sheets of adhesive-backed Velcro fabric. LensPacks are available for Nikon, Canon, Sony E, M43, Fuji X and Pentax K mount lenses. Tip: attach the hook side of a half-inch strip of Velcro tape to your front lens caps and they'll stay put when you stow them in your gadget bag.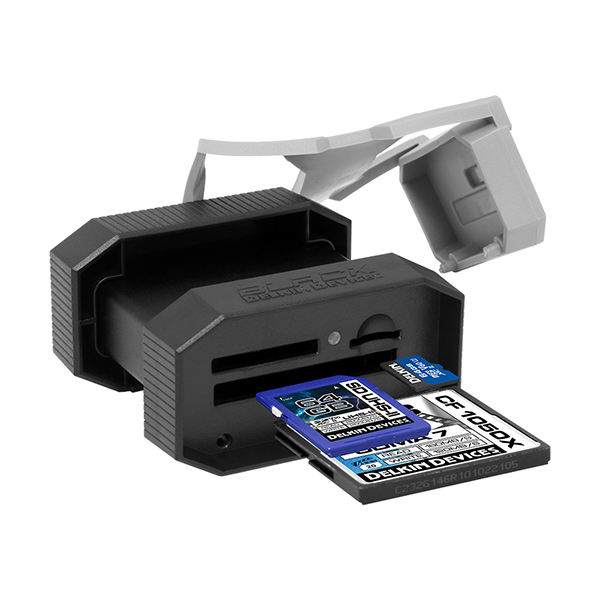 Delkin USB 3.0 Rugged Memory Card Reader
When they're not busy making some of the world's toughest memory cards and archival storage media, Delkin manufacturers a hyper-durable USB 3.0 card reader that reads SD UHS-II, microSD UHS-II and CF UDMA 7 cards, transfers data at up to 500MB/second and provides three slots with simultaneous data transfer. Part of Delkin's Black Line of accessories, this hardy accessory is available only from camera specialty stores. Five year warranty is backed by Delkin's 48-hour replacement program. Tip: keep the gray rubber cover in place to prevent debris from entering the card slots in harsh environments.
Coleman PMP200XL 200/400 Peak Watt Cup-Style Power Inverter
Turn your cup holder into a power source for recharging your phone, camera batteries or even a laptop computer. The Coleman PMP200XL provides one grounded AC outlet with protective cover, sits in a cup holder and plugs directly into the vehicle's 12V lighter socket. It also has short-circuit and overload protection for your safety. Tip: don't forget to use only when the engine is running to avoid risk of over-discharging the vehicle's battery.
Panasonic Eneloop Pro Ni-MH Batteries
We all know and love the oddly named Eneloop batteries because they retain a very high percentage of their charge over long periods of time—great for slackers like me. But until now the rap against Eneloop has been their relatively low amperage—usually 2000 mAh or lower. That's all changed. Eneloop Pro cells offer ginormous 2,550 mAh capacity, retain 85% of their capacity after one full year in storage and are still landfill-friendly NiMH (nickel metal hydride). Tip: charge them with a slow (so-called trickle) charger and they'll last for nearly ever. Fast chargers generate more heat, and heat breaks down battery chemistry.
550 Paracord (Type III)
Paracord (a portmanteau of the words parachute and cord) is a super-strong, small diameter rope that has a million and one uses. Type III, one of the most common, has a break strength rating of 550 pounds (hence the name 550 paracord). It's cheap and versatile; keep a few meters in your camera bag, car, etc., or wear it as a bracelet as many hikers and campers do. Make an emergency camera strap, dog leash, shoestring and so forth—or pluck out the inner strands for sewing thread, sturdy emergency fishing line or cheese slicer. Tip: choose dayglow pink or safety orange color for greater visibility marking trails or emergency signaling.
Swiss Army Knife
Although you can't take it on an airplane, the SAK has earned the justified reputation as the tool for all uses. I can't begin to tell you how many different things I have used mine for. Oddly, the knife blade itself is the least used implement, for me anyway. The Victorinox Swiss Army Hiker weighs but 2.7 ounces and has 13 tools including large and small stainless steel knife blades, can opener, flat screwdrivers, bottle opener, wire stripper, combined reamer-punch-sewing awl, Phillips screwdrivers, a wood saw, toothpick, surprisingly useful tweezers and a key ring. Tip: braid a lanyard (look on YouTube) for your pocket knife from paracord and you'll always be able to locate both.
—Jon Sienkiewicz

LATEST VIDEO