Panasonic's New 20.3MP Lumix G9 Mirrorless Camera Has an 80MP Hi-Res Mode and 60 FPS Speed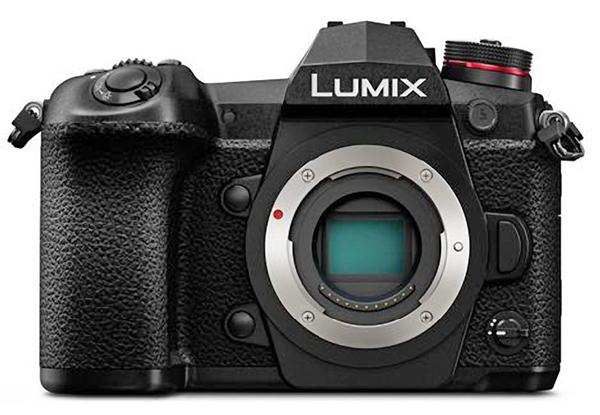 Panasonic just introduced the Lumix G9, a new flagship camera promising blazing speed, high image quality and a host of other powerful features. The camera boasts a 20.3MP Live MOS sensor, with the capability of providing 80MP in-camera images in JPEG/Raw formats.
Also introduced by Panasonic this morning this morning is the Leica DG Elmarit 200mm f/2.8 Power O.I.S telephoto, a lightweight, compact lens equivalent to 400mm in the 35mm format.
Unlike the earlier Panasonic Lumix GH5, which had a robust feature set for videographers, the new Lumix G9 was clearly designed for optimum performance in still photography. Panasonic says they've dramatically improved the G9's in-body image stabilization, with a claimed 6.5 stops of compensation—with or without Lumix Dual I.S. 2.0 lenses.
Speed upgrades in the new G9 include what Panasonic claims is the world's fastest AF performance of 0.04 seconds, as well as high-precision subject tracking. The company also boasts that the G9 delivers the "fastest in class" burst capability, with 20 fps continuous shooting and 60 fps in AFS.
The real key to the new Lumix G9 is the superior image quality expected with the camera, in part due to its new sensor that was designed without a low-pass filter. Also contributing to enhanced image quality is the G9's Venus Engine 10 processing technology, said to deliver a wider dynamic range, superb color rendition, and natural looking results.
The new Lumix G9 will likely be popular with landscape photographers looking for high-resolution images, and Panasonic designed the camera to withstand abuse while shooting outdoors. The rugged camera features a magnesium alloy frame, and is splash-proof, dust-proof, and freeze-proof down to 14 degrees.
Other features of the Lumix G9 include a high-magnification Live View finder, three-inch 1,040K-dot touch control tilting LCD, Bluetooth and WiFi compatibility, and a host of optional accessories. The camera is slated for January delivery at a price of $1,700.
Panasonic's new Leica DG Elmarit 200mm f/2.8 Power O.I.S telephoto lens delivers a powerful focal length for hand-held shooting in a lightweight compact package, with splash-proof, dust-proof, and freeze-proof construction. Designed for mobile outdoor photography, the new lens features a fast f/2.8 maximum aperture for low-light shooting, and is bundled with a 1.4X teleconverter that extends its reach to a 35mm equivalent of 560mm.
The new 200mm f/2.8 telephoto utilizes 15 elements in 13 groups to deliver what Panasonic says is "the sharpest corner-to-corner image quality in the history of Lumix interchangeable lenses." The lens and its companion 1.4X teleconverter are expected to be available in early January at a price of $3,000.
You can learn more about the new Lumix G9 mirrorless camera here, and the Leica DG Elmarit 200mm f/2.8 Power O.I.S telephoto lens here. And to see more about the powerful G9, watch the video below from Wex Photo—Britain's largest online photographic retailer.

LATEST VIDEO