Our 5 Favorite Photo Gadgets & Gizmos: Stay Warm & Cozy While Shooting in Winter's Chill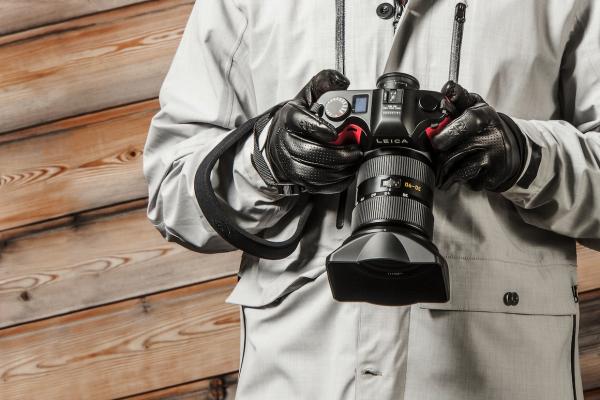 COOPH Photo Gloves: Designed with an Austrian ski glove manufacturer, COOPH Photo Gloves are durability and are available in in two variations: Original and Ultimate. The Original Photo Glove features uniquely cut seams as well as naked-finger sensitivity to make camera adjustments on the fly. The special leather on the thumb and index fingers allow photographers to touch, tap, stroke, slide and pinch any camera's displays and buttons with ease, including touch-screen devices like smartphones and tablets. The Ultimate Photo Glove adds an extra layer of protection to icy digits by covering the fingers with a sheep leather flap with a primaloft lining and with magnets to hold it in place. The warm mitt is designed for frigid weather, but offers full camera control with a handy thumb slit and a zip to release fingers. The gloves are made from soft sheep leather and come in 2 variations, 6 sizes and 3 colors: black, dark brown and light brown.
More info on the COOPH Photo Glove here.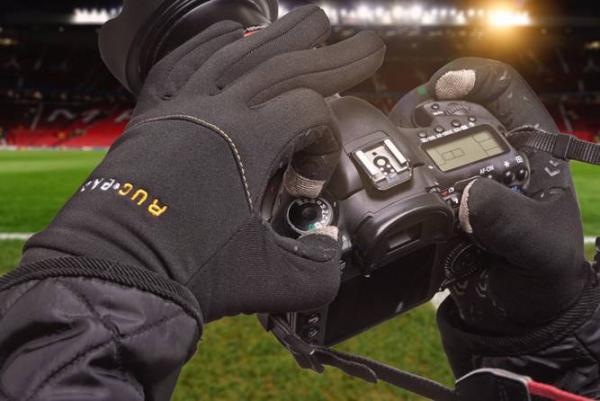 RucPac Pro Tech Gloves: RucPac recently introduced their new RucPac Professional Tech Gloves. Created for photographers (and pros of all types) these gloves allow you to easily use your technical devices (camera, smartphone, tablet) outdoors in cold weather. Offering maximum dexterity these warm, weather resistant gloves are touchscreen active, communicate sensory feedback and are touchscreen compatible with a rubberised palm grip. Available in stores and online the sizes range from adult small, medium and large.
More info on the RucPac Professional Tech Gloves here.
Capturing Couture Scarf Camera Strap: Soft, warm and comfortable this camera strap is crafted from a knit yarn blend fabric and features customized durable metal logo rivets with velvet end detailing. Measuring 20x30 inches with up to 12 to 14 inches of additional adjustability on each side of strap. This strap is ideal for outdoor shoots when the weather turns chilly. The suggested retail price is $39.
More info on the Scarf Camera Strap here.
Camera Duck All Weather Camera Cover: Made in the USA, the Camera Duck is a lightweight cover designed to protect your DSLR camera (and lens up to 200mm) from light rain, snow, dust, and cold weather down to about 10°F (when used with the warmer packs). This waterproof reflective Taffeta all weather cover features mesh pockets that can hold up to 4 internal air-activated warmer packs that may be resealed and used later—warmer packs are non toxic, odorless and provide 24 hours of gentle heat. It doesn't require batteries, is lightweight and folds small enough to fit in a pocket or camera case. The suggested retail price is $135.22.
More info on the Camera Duck here.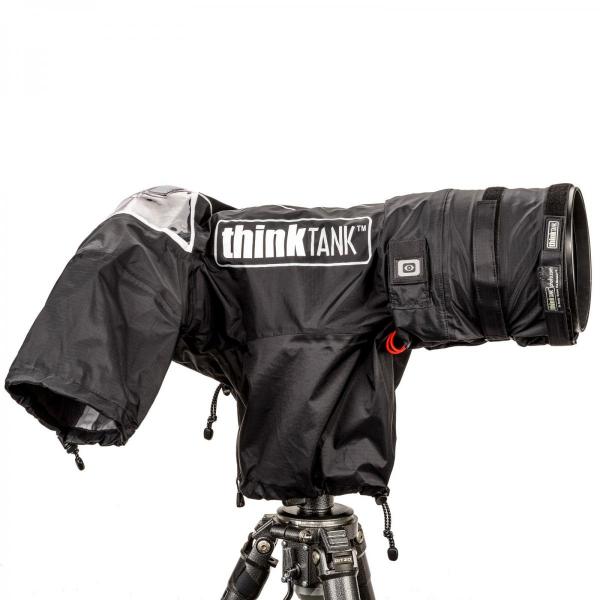 Think Tank Photo's HYDROPHOBIA 300–600 V2.0 Camera Rain Cover: This seam sealed rain cover protects your camera and a 300mm f/2.8 (or up to 800mm f/5.6) lens in harsh outdoor conditions. It is compatible with super telephoto lenses (300mm f/2.8 up to 800mm f/5.6) and pre-mounts to the lens hood for fast deployment. It measures 25x8.5 inches and weighs 0.7 pounds. It is crafted from 210T seam-sealed rip-stop fabric with weather resistant zippers, a high-density shock cord and nylon webbing. The suggested retail price is $169.75.
More info on the HYDROPHOBIA 300–600 V2.0 Camera Rain Cover here.

FEATURED VIDEO