Our 5 Favorite Photo Gadgets & Gizmos: Hot Gear for the New Year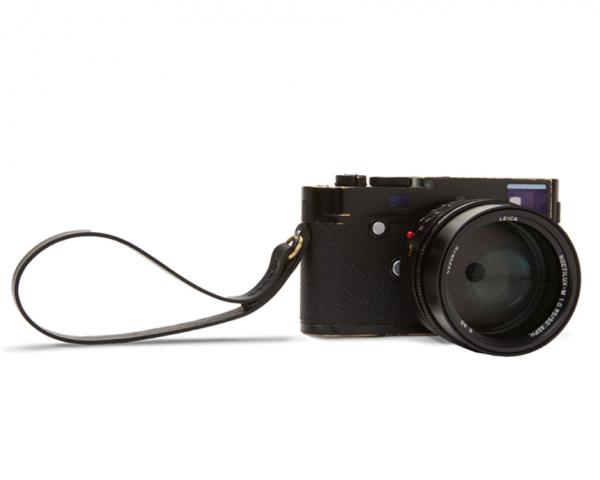 KILLSPENCER's Van Styles Special Edition Camera Straps: KILLSPENCER and Van Styles have teamed up to create two new special edition camera wrist straps. Skillfully handcrafted in KILLSPENCER's Los Angeles workshop, the product merges functionality with the beauty of minimalist design. The KILLSPENCER x Van Styles Camera Wrist Strap is crafted from durable, stylish black leather and embossed with Van's logo in two color options: Noir and Gilded. The special edition strap has a suggested retail price of $89 and is on sale now.
More info on the KILLSPENCER Van Styles Camera Straps here.
Booq's Slimpack: Its compact design is perfect for photographers traveling with their gear and editing on the go, as it fits two DSLRs, up to four mid-sized lenses or one large zoom lens, a 12-inch MacBook or 10-inch iPad/tablet and a tripod. The interior features a cushioned, non-scratch lining and densely padded dividers that can be configured to fit your gear of choice, while a variety of pockets with concealed interior slots keep accessories safe and well organized. The Slimpack has two entry points, making quick shots easy to capture. Made from 47 percent recycled PET and 53 percent cotton, the bag's exterior weatherproof fabric is rugged yet smooth, while ergonomically designed shoulder straps and open mesh enable ventilation, keeping carriers cool and comfortable. The Slimpack also features an exterior pouch and buckle to tote a tripod, and includes a removable rain poncho with reflective graphics for heavier downpours. The backpack's flat bottom allows it to stand on its own, making spur of the moment shots simple to capture. Each Slimpack features a five-year warranty and unique Terralinq serial number, a service provided by booq designed to help owners recover lost bags. The Slimpack is available now for $195.
More info on Booq's Slimpack here.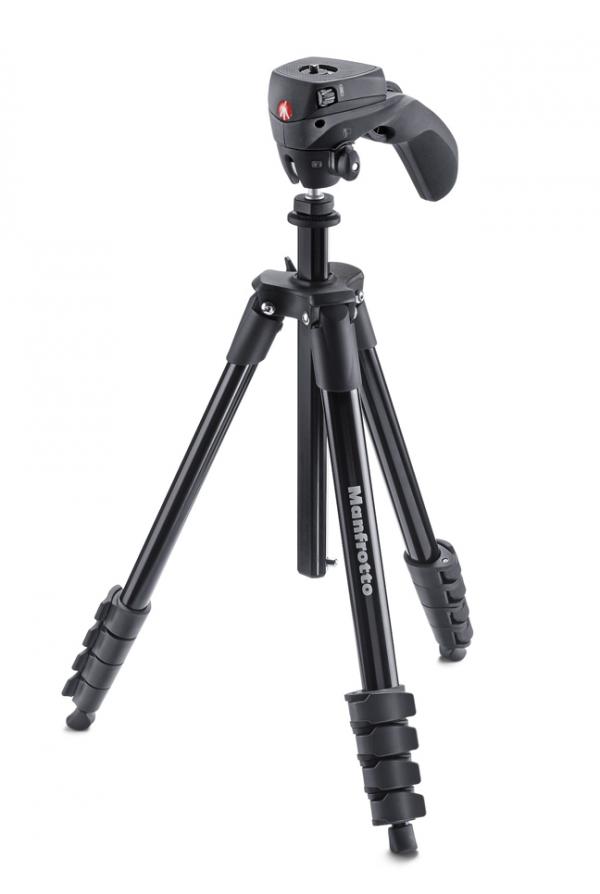 Manfrotto's Compact Action Tripod: The Compact Action tripod is ideal for owners of entry level DSLRs with standard kit lenses who enjoy shooting photos and movies. The ergonomic joystick head features a scroll-wheel locking mechanism and the comfortable grip allows you to capture smooth movies and sharp images with little effort. The circular quick release plate provides effortless camera attachment by hand without the need for a screwdriver. The photo-movie selector allows maximum freedom in any circumstance. Switching to the desired mode only takes a second and ensures you always obtain great photos and smooth movies. The Compact Action is available in three colors: black, white and red/anthracite. The black and red come with a black padded carrying bag whereas the white comes with a white one. The suggested retail price is $69.99.
More info on the Compact Action tripod here.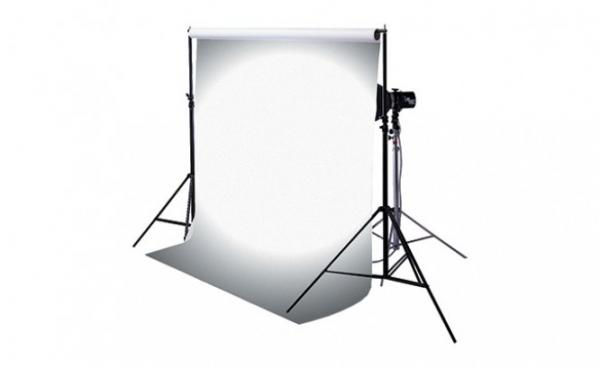 Savage Universal's Translum Backdrop: The Translum backdrop creates the soft glow of frosted glass and is made from durable, easy to clean plastic. It can be used as a light table, prop setup, or background—and props on the other side of the backdrop are seen as shapes. This backdrop can be easily cut with scissors and the Translum Backdrop is ideal for creating silhouettes. The lightweight grade creates medium diffusion for a soft light effect. The medium grade creates a dramatic soft light effect where the elimination of most shadows is needed. The heavy grade creates a dramatic soft light effect and this grade is an ideal (and cleanable) surface for shooting tables and tabletops. Translum is available in 54-inches x 18-feet and 60-inches x 18-foot rolls.
More info on Translum backdrops here.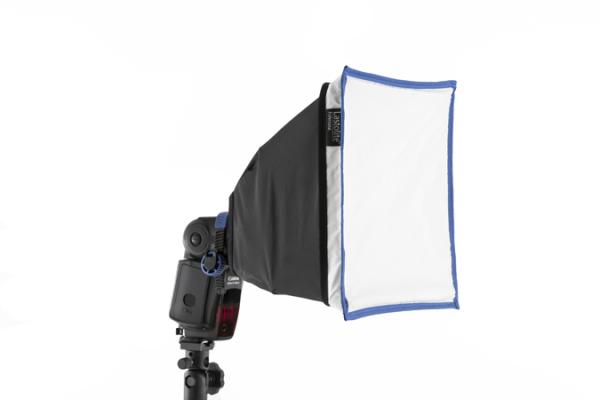 Lastolite's Ezybox Speed-Lite 2: The Ezybox Speed-Lite 2 (LL LS2430) is an 8.66x8.66-inch softbox which can be attached directly onto a flashgun (on or off camera). This compact softbox fits directly onto all standard flashguns and delivers soft light thanks to its two diffusion layers. Used together, the inner and outer diffusers produce a two-stop light loss, delivering unrivaled softness of light on the subject. The inner diffuser panel distributes the light evenly across the outer diffusion panel, preventing center hotspots and light loss in the corners while the outer diffusion panel provides additional softness. The new design attaches and sits higher on the flashgun, providing greater front mounted sensor visibility, thus improving external metering, wireless functionality and AF-assist. The new folding mechanism enables the product to quickly and easily collapse and store, while the new fixing mechanism utilizes a silicon strap in conjunction with a tensioning dial. This enables the photographer to customize the fitting according to their specific flashgun, ensuring a secure fit. Ezybox Speed-Lite 2 is 30 percent lighter than the previous version, making it more comfortable to carry while mounted on your flashgun or in your camera bag. The Ezybox Speed-Lite 2 has a retail value of $68.99.
More info on the Ezybox Speed-Lite 2 here.

FEATURED VIDEO