Olympus Unveils Silver Version of OM-D E-M1 Camera with New Firmware and 40-150mm f2.8 PRO Lens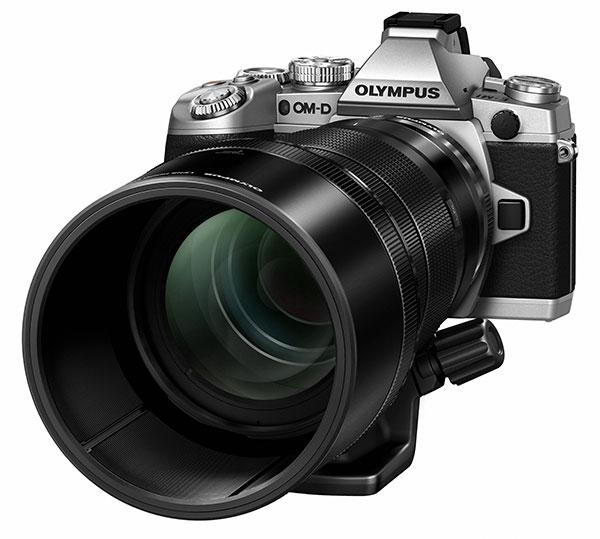 Olympus took the wraps off a new version of its OM-D E-M1 mirrorless, compact system camera at photokina this morning and this Micro Four Thirds-based model now features a new silver look and is loaded with updated firmware designed to help studio photographers. Olympus also debuted the new M.ZUIKO DIGITAL ED 40-150mm f2.8 PRO lens at the show.
Olympus' flagship camera, the 16-megapixel E-M1 was introduced approximately a year ago and features 5-axis image stabilization, a TruePic VII image processor and Live MOS sensor in a retro-style camera design. The sleek, silver camera body of the new E-M1 also has a "classic camera" look to it, but it's complemented with firmware Version 2.0 which gives it the ability to shoot USB tethered to a computer or other external device, a must-have tool for studio photographers.
Otherwise though, the silver E-M1 is pretty much the same camera as the older black version, which will remain in the line-up. If you want more detail on the E-M1's features and image and video quality, check out our review. The OM-D E-M1 in Silver goes on sale this month for $1,399.99.
Along with the new look E-M1, Olympus unveiled the long zooming but portable M.ZUIKO DIGITAL ED 40-150mm f2.8 PRO (80-300mm in 35mm equivalent) lens. It's the first M.ZUIKO PRO telephoto that features a dust, splash and freezeproof construction. This durable lens is designed to pair well with the tough Olympus E-M1 camera body.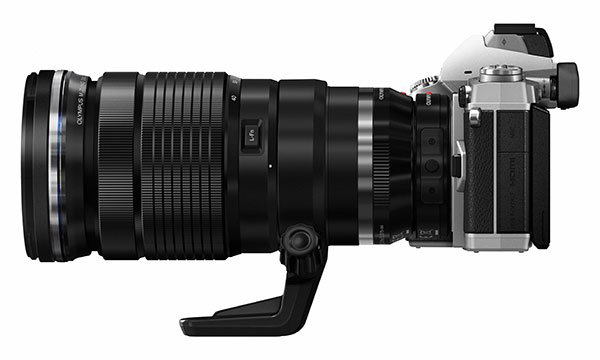 According to Olympus, the new lens has the first focusing system that powers two lens elements using dual linear VCM (Voice Coil Motor) motors. This set-up is designed for fast quiet focusing on fast moving subjects such as when photographing sports.
Other features of the 40-150mm f2.8 PRO include a minimum focus distance of 20 inches from the front of the lens at all focal lengths; a dedicated Function button; manual focus clutch; a sliding, protective lens hood; and an inner zoom mechanism that allows the lens to keep its 6-inch size even when zooming, to optimize portability.
Olympus also unveiled a MC-1.4x teleconverter that boosts the zoom range of the Olympus M.ZUIKO DIGITAL ED 40-150mm f2.8 PRO lens to a whopping 420mm equivalent.
The M.ZUIKO DIGITAL ED 40-150mm f2.8 PRO Lens will go on sale in November, 2014 for $1,499.99. The MC-14 1.4x Teleconverter also goes on sale in November for $349.99.

FEATURED VIDEO