Old Engine At The Borax Works
After a long morning shoot throughout Death Valley National Park my wife and I found ourselves at Furnace Creek at the Borax Museum. She was intent on going inside the museum but I spotted old equipment outside that previously had been used in mining operations. Being a strict nature photographer I am normally not attracted to architectural venues or mechanical subjects. But on further examination I found the afternoon light to be pleasing, casting interesting contrasts between the illuminated equipment and shadows. I was particularly attracted to this old rusty train locomotive, one of two engines previously used in Death Valley on the narrow-gauge railroad extant during the borax mining era.
—Michel Hersen
Portland, OR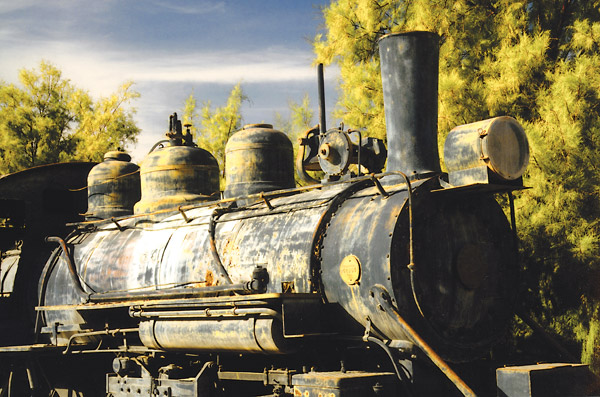 Please Read This
The premise of "Talking Pictures" is that every picture has a story. We invite you to send quality prints (only) and a short narrative on why you took the picture or how, in retrospect, it brings up thoughts and feelings about the subject.
We do not return submissions. By sending us an image and text you grant us permission to publish it in this magazine and on our website. If you have any questions, please e-mail us at: editorial@shutterbug.com.
Send submissions to: Talking Pictures, Shutterbug, 1415 Chaffee Dr., Suite #10, Titusville, FL 32780.

FEATURED VIDEO