GALLERIES
You are here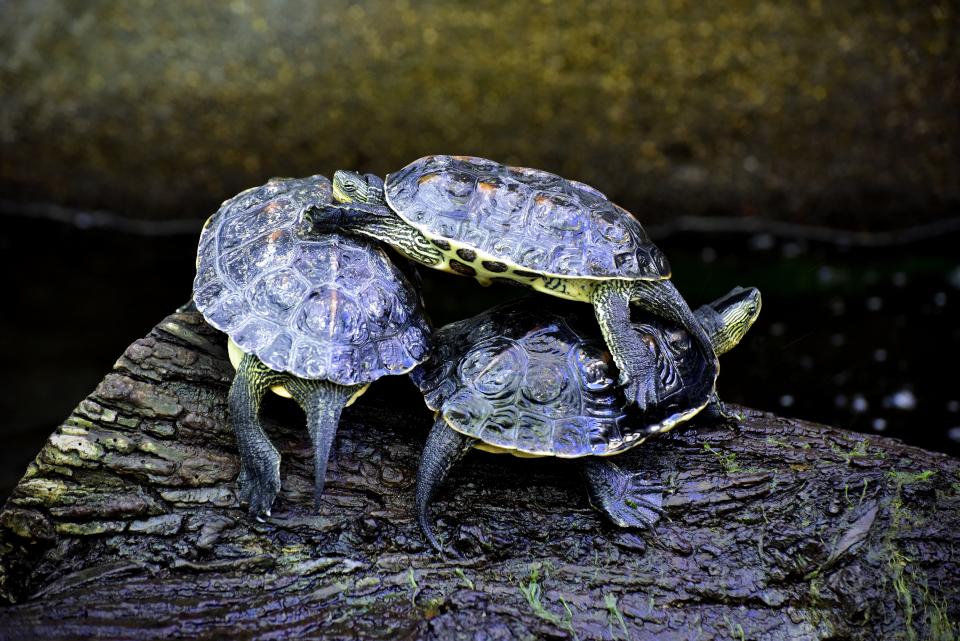 The Sacramento Zoo has a very nice collection of animals from around the world and here in California. I saw these turtles behind a glass enclosure that was only about 6 feet high. I got up on a low concrete abutment in front of the exhibit and was able to quickly take this photograph.
Nikon D810
Nikkor 70-300mm f4.5-5.6
1/100
f8, -1/3 EV
ISO 400

OK, Genuises, Now What?
Photographer: Warren Cooper
Views: 36
Dimensions: 7359x4911
Size: 13231kb