GALLERIES
You are here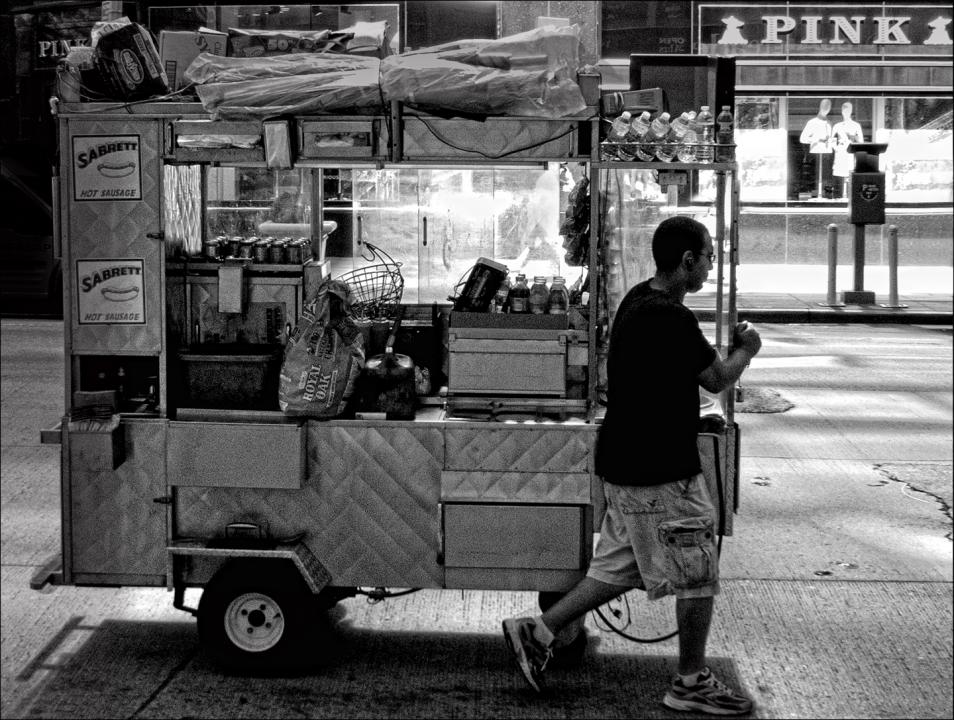 "Still & Motion" does not have to show motion blur to convey movement. The mere position of the subject can convey movement, even if sharply frozen in time with a fast shutter speed.
This image was taken early morning in Manhattan as the push cart operator scurried to secure his chosen location before it was gone.
The sun was rising behind me and reflected overhead in the mirrored building across the street to backlight the subject. In post editing I gently opened up the shadows just enough to show minimal detail.
This photograph was made with a small Nikon P7000 I was trying out. 1/380th sec @ f/2.8
Richard Rubenstein, Photographer
www.RRimages.com

NYC Commute
Views: 216
Dimensions: 1440x1087
Size: 1250kb
Filed Under: