Nikon's Coolscan V ED
A Dedicated 4000dpi Film Scanner At A Bargain Price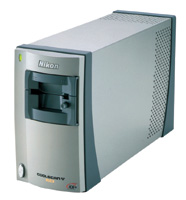 Until recently, a 4000dpi Nikon 35mm film scanner would have set you back at least $1000, but that has changed with the introduction of the Coolscan V ED. Even at $599 this model is absolutely loaded with advanced features such as an ED (extra low dispersion glass) lens for superb image quality, an improved processing algorithm for superior scans of color negatives, an enhanced color management system, plus a comprehensive range of image enhancing tools. Two brand-new features are available in the Nikon Scan 4 software: Digital DEE (part of Digital ICE4) and Scan Image Enhancer for automatic brightness/color/contrast correction.

Although this is a pro-caliber scanner in some respects, the entire installation process takes a mere 15 minutes. An Easy Scanning Guide CD provides guidance on the setup and operating procedure while the Nikon View software offers simplified viewing and archiving of scanned images. Load a slide or negative, complete a pre-scan (a 30-second process) and the Coolscan V ED will generate a high-res scan in under a minute. The automated image enhancement tools are great for maximum simplicity but the Nikon Scan 4 software also offers numerous manipulation utilities that will satisfy the advanced imaging enthusiast.
Features
Optical Resolution: 4000dpi
Dynamic Range: 4.2
High Speed: USB 2.0
Weight: 6.6 lbs (3kg)
Price: $599
The Coolscan V ED can generate scans with pleasing exposure, color balance, and saturation as well as high sharpness. While digital capture with a digital SLR camera has some advantages, a 4000dpi scan offers nearly 22-megapixel resolution.
Photos © 2004, Peter K. Burian, All Rights Reserved
Using The Coolscan V ED
In order to test the automatic enhancement features, I selected some negatives and slides that did not exhibit any obvious technical problems. Using only the most basic one-click features for autofocus and exposure, the Coolscan V ED produced very good 4000dpi scans in 55 seconds with my fast Pentium IV computer and USB 2.0 connectivity. Some of the scans called for a minor adjustment in image-editing software but none required any major correction. According to Nikon's claims, a high-res scan can be made in as little as 38 seconds. Presumably, that requires disengaging all of the scanner's software features. But 55 seconds is still pretty fast for such a high-res scan.

As with any scanner, additional image correction features increase the processing time. For example, Digital ICE dust and scratch removal--in the Normal mode that's suitable for most images--added 30 seconds, but saved far more time in post-scan cleanup and retouching. The automatic Scan Image Enhancer added another 30 seconds, but this feature was not often necessary; it was most useful with slides and negs that exhibited poor color balance. Overall, I judged the Coolscan V ED to be a fast scanner, and lightning fast when compared to some 2800dpi machines that require several minutes to complete a basic scan using only autofocus and the standard autoexposure feature.

After optimizing the best scans for printing in Photoshop CS, I made some 13x19" outputs at 300dpi, using an Epson Stylus Photo 2200. These oversized prints are absolutely gorgeous, obviously superior to any that I have made from a 2800dpi scanner. I would also be proud to send the resultant 55MB files to photo buyers, confident that they would be satisfied with the image quality.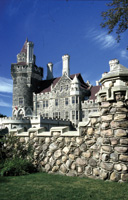 Start with a slide or negative that's well exposed and the Coolscan V ED can produce a beautiful scan using only the most basic one-click adjustments. (Autofocus and Autoexposure.)
Advanced Software Features
Anyone with some experience with scanner software or a pro-caliber image-editing program will want to take advantage of the many additional tools that allow for perfecting a scan. Some of these will be familiar to anyone with digital darkroom experience: Curves, Levels, Unsharp Mask, Color Balance, and other conventional utilities are all accessed with a convenient interface. Other features are unique to scanner software, and in some cases, unique to Nikon. Some of these are worth considering in additional detail. Do note that each of the following increases scanning time considerably, so use them only when necessary.

Digital ICE4: In addition to Digital ICE for dust and scratch removal, this utility includes three additional tools. Digital ROC (Reconstruction Of Color) restores color in faded images; Digital GEM (Grain Equalization & Management) nearly eliminates visible film grain; Digital DEE (Dynamic Exposure Extender), the fourth feature in ICE4, is an entirely new option and it's discussed in detail.

I found ICE to be very effective although the resulting scans were slightly soft; that was easy to correct with Unsharp Mask in Nikon Scan 4 and later, using Unsharp Mask in Photoshop before making a print. Because my files do not include faded slides or negatives, I was unable to test ROC, but friends who own other Coolscan models indicate that this tool works surprisingly well. GEM is a blessing when scanning grainy film, producing a smoother image. If you plan to use ICE or GEM, apply Unsharp Mask in the scanner software to restore sharpness. As a starting point, try the following Unsharp Mask settings: Amount, 35 percent; Radius, 1.5 pixels; and a Threshold level of 4.
The new Nikon Scan 4 software provides an exceptionally wide range of image enhancement features to satisfy imaging enthusiasts at all levels of experience.
Digital DEE (Dynamic Exposure Extender): Reminiscent of the Shadow/Highlight tool in Photoshop CS, DEE was designed to recover detail from bright highlight areas and from dark shadow areas. While no software can produce detail that was not recorded by the film, DEE was quite useful when scanning contrasty slides and negatives. In my estimation, the default level is set too high for most images. I recommend starting with a moderate DEE level (such as 25) when experimenting; increase it as required for a particular image.

Note: You cannot preview the effect of features such as Scan Image Enhancer, Digital DEE, and Analog Gain in "real time"; the preview image does not change to reflect the corrections produced by the software. In order to view the "enhancing" effect, click on the "Preview" button to produce a new (adjusted) preview image.

Analog Gain: An uncommon feature available in the Nikon Scan 4 software, this one is designed to correct "severe" underexposure by increasing the length of time the film is exposed, resulting in brighter output. As you might expect, no software can work miracles and there is a tradeoff. Scans made with Analog Gain exhibit more digital noise as well as a slight loss of detail in extremely bright highlight areas and in highly saturated colors. I found this feature to be most effective with slides or negatives that were dark overall, without excessively bright highlight areas.

Analog Gain is not intended for correcting minor underexposure; use other scanner tools such as Digital DEE, Levels, and Curves for such problems. Reserve Analog Gain for film that was underexposed by more than a stop and requires a major corrective effort. Experiment to find just the right intensity level and this feature will save some images that you might otherwise discard.

Use the right combination of Nikon Scan 4 tools and your images will exhibit extraordinary definition of intricate detail, high color fidelity, pleasing skin tones, plus great highlight and shadow detail. As you might expect, the ultrahigh resolution scans do make film grain quite visible, even with ISO 100 negatives and slides; if you prefer smoother images, apply Digital GEM.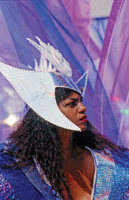 In order to correct most exposure errors, it's worth using a combination of adjustment tools. For this image, I started with Scan Image Enhancer and then applied Digital DEE plus a bit of tweaking of Curves and Levels in the Nikon Scan 4 software.
Final Evaluation
Review the Specifications chart and you'll find a few additional Coolscan V ED features that I have not discussed in detail. The most notable include an extensive color management system and 16 bit per channel color output, great for making substantial tonal or color adjustments in post-scan processing. Do note, however, that the 16-bit files are huge (110MB) and that only Photoshop CS provides comprehensive 16-bit support.

The ($1099) Nikon Super Coolscan 5000 ED, a pro level 4000dpi model, offers some advantages such as greater speed and an even wider (4.8) dynamic range for more detail in contrasty slides. Still, the Coolscan V ED is a truly effective scanner that met all of my needs during the test period.

For long-term use, I might miss two other features available only with the more expensive Coolscan models: compatibility with extra-cost accessories for batch scanning 40 negatives or 50 slides and the multi-sampling option. The latter can reduce digital noise in shadow areas but it's not essential for most images and it significantly increases scanning time at 16x, the most effective setting. If you're not sure as to which Coolscan would best meet your own needs, compare their specifications on the Nikon website.

The included and powerful Nikon Scan 4 software is designed to satisfy advanced photo enthusiasts who demand additional problem solving tools for making great scans from "difficult" slides and negatives. Granted, the full slate of options involve a steep learning curve, and that calls for patience and some experimentation. Take the extra time to become proficient with all aspects of the software and the Nikon Coolscan V ED will reward your efforts with beautiful scans of professional quality.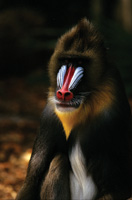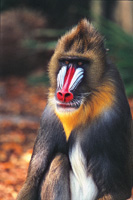 For severely underexposed slides or negatives, it's worth trying the Analog Gain feature. In spite of the minor drawbacks mentioned in the text, this tool can often produce a significant improvement that would be difficult or impossible to achieve with more conventional tools.
Technical Specifications
Optical Resolution: 4000dpi
Compatibility: Single 35mm slides and 2-6 frame film strips; with optional adapter, also accepts APS film cartridges
A/D Conversion: 14-bit AD converter; 8 or 16 bits per channel output
Dynamic Range: 4.2
Focus: Auto and manual; AF point selectable
Color Management: Complies with ICC Version 4 standards
Interface: High-speed USB 2.0; compatible with USB 1.1
Dimensions: 3.8x6.8x12.4" (96x172x315mm)
Weight: 6.6 lbs (3kg)
Software Package: Nikon Scan 4 with graphical user interface, includes Digital ICE4; Easy Scanning Guide CD; Nikon View software for viewing and archiving scanned images
System Requirements: Pentium 300MHz or faster processor or Power PC G3 or later; Windows 98SE, Me, 2000 Pro, XP or Mac OS 9.1 or later; USB port and CD-ROM drive; minimum of 128MB RAM
List Price: $599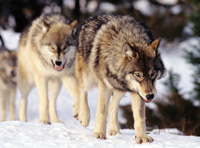 The Coolscan V ED produced exceptional scans with incredibly high resolution. In this image, for example, every hair in the primary subject's pelt is clearly defined, an impressive level of quality.
For more information, visit Nikon's website at: www.nikonusa.com.
Peter K. Burian, a free-lancer stock photographer and long-time "Shutterbug" and "eDigitalPHOTO" contributor, is the author of a new book, "Mastering Digital Photography and Imaging" (Sybex, March 2004). Covering all aspects of the topic--the technology, equipment, and techniques--this book provides 300 pages of practical advice for photo enthusiasts.

FEATURED VIDEO