Nikon Mirrorless Full Frame Camera & Nikkor Lenses with New Mount Coming Soon, Nikon Says
Nikon finally admitted to what has been rumored for months now. The company is developing a "next-generation full-frame (Nikon FX-format) mirrorless camera and Nikkor lenses featuring a new mount," Nikon said in a press announcement tonight.
The Nikon full frame mirrorless camera announcement comes on the heels of several teasers from Nikon about the new camera. On a special microsite titled "Travel of Light," the company unveiled a video hinting at the camera with silhouetted images of the mirrorless body and new lens mount. Several images, including the one at the top of this story, have been leaked, purportedly showing the new camera.
Otherwise, however, tonight's press announcement is the most we have on the new Nikon mirrorless camera.
"The new mirrorless camera and Nikkor lenses that are in development will enable a new dimension in optical performance with the adoption of a new mount," the company said. "The system is the result of Nikon's unsurpassed optical and manufacturing capabilities gained through more than a century of imaging expertise. Proven reliability and trusted performance are core traits of Nikon Digital-SLRs, and decades of feedback from professional creators around the world has further contributed to the development of this system.
Through the development of this new mirrorless camera, Nikon reaffirms our commitment to providing photographers with the ability to capture images that are richer and more vivid than ever before."
Nikon added that an F-Mount lens adapter is also being developed that will allow the use of "a wide variety of F-Mount Nikkor lenses with the new camera."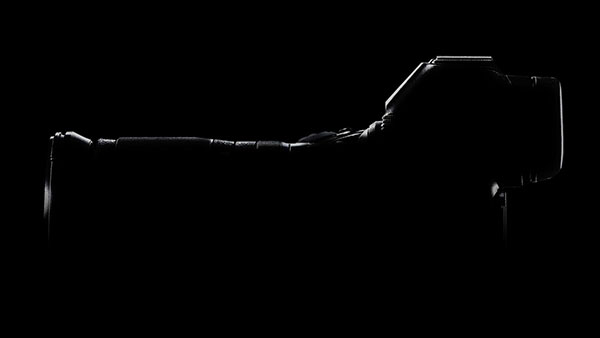 There is a bit more information about the new Nikon mirrorless camera and lenses at this URL: http://www.nikonusa.com/mirrorlessiscoming
"Nikon will continue to lead imaging innovation with the launch of the new mirrorless camera and the continued development of Nikon Digital-SLR cameras as well as the impressive Nikkor lens lineup," the company said. "Soon, Nikon users will have two industry-leading camera systems to choose from, giving consumers the choice to enjoy the unique values that each system offers."
The release date and suggested retail prices for the new products will be announced at a later date, Nikon said.

FEATURED VIDEO