New Tamron AF 28-200mm Super Macro f/3.8-5.6LD AL (IF)
Image quality in close focusing can be impressive, with high edge to edge sharpness at the small apertures generally required for this type of photography. Use a tripod or high shutter speeds to reduce the risk of blurring from camera shake. (At 150mm; f/11; Manfrotto tripod; Provia 100F.)
Photos © Peter K. Burian, 2000
Although Tamron makes some exceptional professional lenses, one of its moderately priced products--various models of the 28-200mm zoom--has amassed sales of over one million lenses and won "Best Buy" awards worldwide. This is understandable, considering the impressive mechanical and optical construction of this multi-purpose zoom. Building on the technology of the previous "Super" designated model, Tamron has raised the bar even higher with the new AF 28-200mm Super II Macro f/3.8-5.6LD AL (IF).
Destined to maintain its best seller status, the new model offers two primary advantages: much closer focusing ability and a new zoom lock mechanism. These will be appreciated by the outdoor, nature, and travel photographer especially, although this compact, all-purpose zoom has many other applications, too.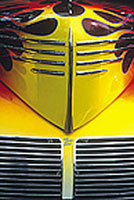 Photo 2. Although stopping down to mid-sized apertures is useful for maximizing image quality, sharpness is high even at f/5.6 at most focal lengths. Color rendition is also neutral, without any apparent color caste. (At 75mm; f/5.6; B+W polarizer; Velvia at EI 200.)
Like the previous model, the Super II Macro is incredibly compact, although the barrel does extend to 5.25" when zoomed to 200mm. It's beautifully finished, with a wide, rubberized zoom and focus ring, ribbed for good grip. There's a distance scale in feet and meters, but no depth of field scale, a common omission with zoom lenses today. The mount is made of stainless steel, to withstand thousands of lens changes. A gold stripe--denoting premium grade optics--adds a touch of class to this affordable lens.
The Upgrades. More specifically, the following information is worth noting. All comparisons are to the AF Super model and not to earlier models or the manual focus version.
The AF Super offered a Minimum Focusing Distance (MFD) of about 3' at most focal lengths, 31.5" at 200mm, and 20.5" at the 135mm setting only. Even at the latter setting this produced a maximum magnification of about 0.20x, with a reproduction ratio of 1:4.8. The new Super II model however will focus down to 19.3" at all focal lengths, a significant improvement. At the 200mm end, that means a maximum magnification of 0.25x. In reproduction ratio, that translates to 1:4: a tiny subject can be rendered 1/4 life-size on the film frame. That factor earns this lens the "Macro Zoom" designation and also makes it the closest focusing 28-200mm zoom on the market as of this writing.
Photo 3. The 28-200mm range of focal length includes those used by most photo enthusiasts for 75+ percent of typical subject matter. Thanks to the use of a low dispersion element, image sharpness is high at telephoto focal lengths, particularly at mid-sized apertures. (At 200mm; f/11; Provia 100F.)
To achieve this impressive minimum focusing distance--without moving to a much larger lens size--a new internal mechanical construction was developed: Double Focus Cam optimizes movement of internal elements. Coupled with the Integrated Focus Cam of the Super model, this combination maintains small physical size; no other 28-200mm zoom is smaller, according to Tamron.
Although the filter size has not increased, the front element is of wider diameter reducing light falloff at the edges of the frame, especially at the shortest focal lengths. Finally, the new Zoom Lock mechanism--borrowed from the AF 28-300mm lens--can be set at 28mm so the barrel does not extend while you're carrying the camera with the lens pointed downward.
Other Benefits. Like the Super model, the Super II Macro version incorporates other technology and features well worth noting.
A large element of LD (Low Dispersion) glass is used to correct chromatic aberration at long focal lengths while two hybrid aspherical elements compensate spherical aberration at shorter focal lengths. This is important because the inherent optical flaws of wide range zooms are quite different at each extreme, and both have been addressed in this lens.
The Internal Focusing mechanism ensures that the barrel does not extend when focusing and the front element does not rotate. Because there is no extension even in extreme close focusing, there is no apparent loss of light at the film plane. Image brightness and sharpness at the corners of the frame are also maximized.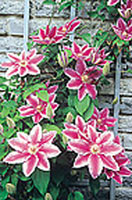 Photo 4. Most recent broad-range zoom lenses offer a minimum focusing distance that is adequate for moderate close-ups.
A corner-cut lens hood is provided to minimize the risk of flare. This removable accessory shades the front element at all focal lengths, without vignetting the image at even the short end of the zoom range.
The lens is available in black matte and in "silver chrome" finish. The latter is a perfect complement to many of the latest SLR cameras, which also feature components of a similar color.
General Evaluation. Based on the information as to features, this lens promised to be a fine performer in actual shooting and it performed as well as I had expected.
The lens mated with a Canon EOS-1N firmly and all camera and flash functions operated perfectly.
Autofocus operation was fairly quiet, with a high-pitched hum typical of many independent brand lenses. Performance is best at the shorter focal lengths where the wider maximum aperture transmits more light to the AF sensors. The focusing ring needs to turn less than 45 from infinity to the closest focusing distance. This makes manual operation quick and the mechanism is well damped: with enough friction for a familiar "feel."
Photo 5. However, this new Tamron zoom focuses extremely close and produces excellent image quality especially at the small apertures typically required in such work. (At 200mm; 0.25x magnification; fill flash; Manfrotto tripod.)
At an equestrian event, autofocus operation was adequately quick to keep up with the motion of trotting horses. I used the camera's Continuous/Predictive AF system, and all frames in a series were sharply focused.
I really appreciated the Internal Focusing (IF) mechanism when using a polarizer to enrich blue skies or to remove glare from the finish of classic cars. Because the front element does not rotate, the effect of the filter was not altered during focus (or zooming) operation.
Zooming action (rotary) is smooth. Because the mechanism is not "loose," there was no zoom slippage when the lens was pointed upward or downward. I did not find a need to use the Zoom Lock when carrying the lens 28mm, although this feature may be necessary after years of use.
The corner-cut (notched) lens hood works well, but is most effective at shorter focal lengths, like any hood on a broad-range zoom lens. In extreme sidelighting, at a War of 1812 event, I occasionally needed to change my shooting position slightly when flare was noticeable on the viewing screen.
The much closer focusing ability proved very useful to fill the frame with large blossoms and the badges on old Corvettes and Fords.
The 28-200mm range was particularly appealing as it incorporates the focal lengths I use some 75 percent of the time in travel and people photography. While working from a fixed position, I rarely needed to switch to another--shorter or longer--lens. I could vary framing instantly, for a variety of compositions. Although focus does shift slightly when changing focal lengths, autofocus takes care of this detail. (When practical, zoom first, and set focus afterward.)
Optical Evaluation. While viewing my slides under a 10x loupe, I made the following notes as to this lens' optical potential:
Peak performance (superb) is provided in the 28-100mm range at f/8 to f/16: adequate for a sharp 11x14 print or a double page spread in a magazine with crisp definition of details as well as fine clarity, contrast, and color rendition. Most notable is the consistency of image quality at all f/stops from f/5.6 to f/16, a sign of well-designed optics.
Performance in the 100-150mm range is almost as impressive--with fine clarity/contrast and "clean" colors--especially around f/8 to f/11. Even at maximum aperture, central sharpness is very high, adequate for a fine 8x12 print. Hence, I did not hesitate to shoot at f/5.6 when necessary.
At longer focal lengths, it's worth stopping down to f/11 for optimum image quality across the frame; edge sharpness improves noticeably. Even at f/5.6, an 8x12" print would be highly acceptable unless the primary subject was located near an edge of the frame (not typical composition). In handheld photography, consider using an ISO 200 or 400 film at longer focal lengths: to produce adequately fast shutter speeds at moderate apertures to prevent blur from camera shake.
In extreme close focusing, image quality remained high.
By f/5.6, light falloff (darkening at the edges of the frame) was not noticeable even at the shortest focal lengths with bright subjects such as the sky. Filters--even my thick polarizer--produced no apparent vignetting at any focal length. Note: It is essential to mount the lens hood correctly, however, so it does not intrude into the image area; make sure the Tamron logo is at the top and not to the side.
There is virtually no barrel or pincushion distortion: lines near the edges of the frame are rendered quite straight.
Conclusion. Whether tucked into a hip pack or slung over a shoulder, the weight/size of this lens (on a compact SLR) never became a burden. If you're interested in maximum versatility, this Tamron zoom should be high on your list of lenses to consider. While stopping down at longer focal lengths is advisable, this model certainly holds the potential for excellent image quality. Many of my slides would satisfy photo buyers or commercial clients. Attractively priced, the Tamron AF 28-200mm Super II Macro f/3.8-5.6LD AL (IF) will meet many needs, with satisfying image quality providing top value for the money.
For more information, contact Tamron Industries Inc., 125 Schmitt Blvd., Farmingdale, NY 11735; (631) 694-8700; fax: (631) 694-1414; www.tamron.com.
Technical Specifications
Model No.: 471D in chrome finish and 371D in black matte finish
Angle Of View: 75 to 12
Maximum Aperture: f/3.8 to f/5.6
Construction: 16 elements in 14 groups
Minimum Focus Distance: 1.61' (0.49 meters) at all focal lengths
Maximum Magnification: 0.25x at 200mm
Filter Size: 72mm
Dimensions: 3.33x3.07" (84.5x78mm)
Weight: 17.3 oz (490 g)
AF Mounts: Canon, Minolta, Nikon D, Pentax

FEATURED VIDEO