Nature Photographer Creates Stunning Landscapes of Finland's Winter Under the Northern Lights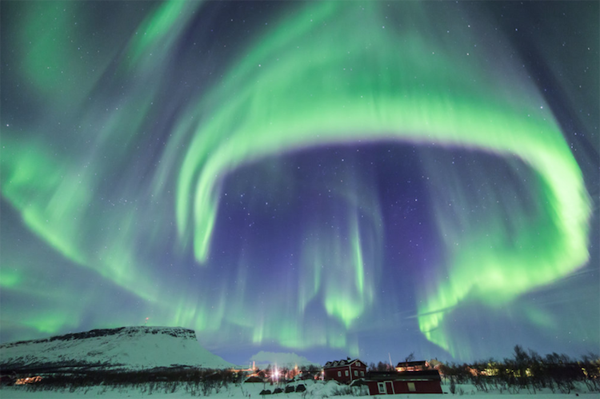 Photographer Tina Tormanen lives and works in the magical Lapland region of northernmost Finland, and her images of this winter wonderland under the Aurora Borealis are absolutely breathtaking.
After working as a chef in Helsinki for a year, Tormanen decided she lacked enthusiasm for that profession. She ultimately developed a passion for nature and landscape photography after taking a job as a commercial studio assistant and realized she was surrounded by some of the most beautiful landscapes in the world.
After a leap of faith investing all her savings in a new DSLR, Tormanen decided to head back North to Lapland and pursue a career in photography. She says she realized that the absence of light pollution in Lapland, the amazing landscape, and the abundant nature were luxuries she previously took for granted.
"When you are born and raised somewhere, your surroundings seem normal and you don't even think about them, you just take it all for granted," she explains. "But after spending 15 years in the Southern cities, I saw the North in a different light and was even more blown away about the beauty of what we have here."
Tormanen's work has appeared in publications worldwide, and she has licensed images to a number of global companies
You can read more about Tormanen and view an abundance of images on her website. And be sure to read our recent story about a photographer who photographed the Aurora Borealis while camping in Greenland.

FEATURED VIDEO