GALLERIES
You are here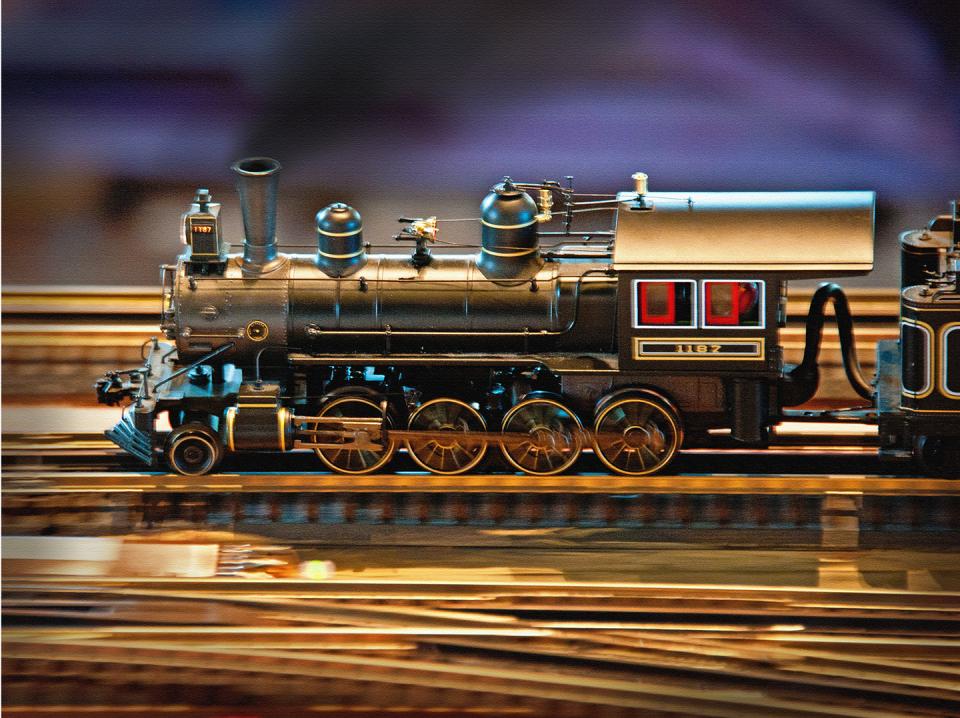 I made this image in the 10,000 sq. ft. model railway building located in the McCormick-Stillman Railway park in my hometown of Scottsdale, Arizona. Worth visiting if you're in Scottsdale!
Handheld and panning, I pushed my Nikon D700 to ISO 2500 and was able to create this image at 1/50th sec, at f6.3. My 28-300 Nikkor zoom lens was at 300mm as the subject was approximately 20' away.
I feel the wheel and track blurs complement the sharpness of the model engine brightness, offset by the subtle dark background colors. Reminds me of being a kid again.
Richard Rubenstein, Photographer
www.RRimages.com

Model Train Memories
Views: 267
Dimensions: 1440x1077
Size: 1674kb
Filed Under: