Minolta's 50mm F/1.4 Is Their Sharpest Lens Ever: It Works on Mirrorless Cameras with an Adapter (VIDEO)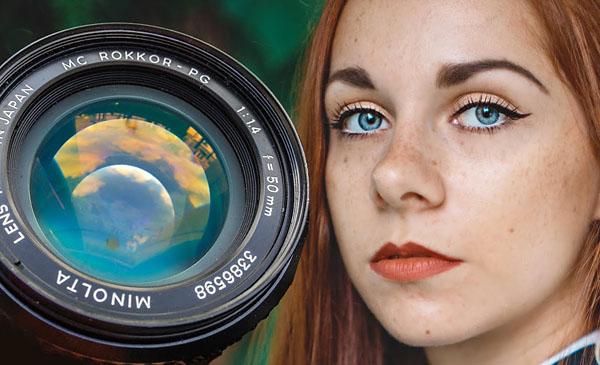 We often turn to Weird Lens Guru Mathieu Stern for interesting tips on bargain vintage lenses that that can be adapted for use with today's modern mirrorless digital cameras. Best yet, you can often pick up some awesome glass for chump change and the adapters are very inexpensive.
Stern tells us that the sharpest "cinematic" Minolta lens ever is their 1973 vintage MC Rokkor-PG 50mm f/1.4. So what is a "cinematic" lens? According to Stern, it's one that offers plenty of depth-of-field control for isolating a main subject from the background.
Stern's criteria for cinematic lenses include a focal range between 35mm and 90mm and a maximum aperture of f/1.2 to f/2.8. As you'll see in the video below, the vintage Minolta f/1.4 in question falls smack in the sweet spot, and Stern picked his up at a flea market for a mere 20 euros (about $24 U.S.). We just checked eBay, and there are several listed between $50 and $80.
Stern shot the entire video below using his bargain Minolta MC Rokkor-PG 50mm f/1.4 and it looks pretty darn good. You can find more interesting cheap lens tips on Stern's YouTube channel, and be sure to watch the humorous video of his we shared earlier, revealing the truth about the dangers of vintage "radioactive" lenses.
You also may be interested in our picks for the Top 10 Vintage Lenses to Use on Mirrorless Cameras.

LATEST VIDEO