MindShift Gear Intros Handy Camera Filter Cases and Memory Card Wallet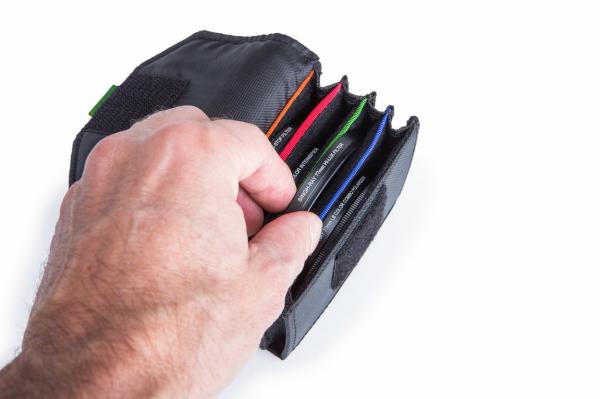 MindShift Gear just introduced two new filter carrying solutions for outdoor photography, and a wallet-like accessory for organzing your memory cards.
Providing rapid access for filter changes, MindShift Gear's Filter Nest Mini ($24) and Filter Hive Mini ($29) offer protection and ease in compact cases. The Filter Nest Mini fits four round filters (up to 82 mm) including a variable ND and the Filter Hive Mini fits four square or rectangular filters (up to 4x6 or 100x150mm).
Features Include:
• Color coded organization allows users to quickly locate filters.
• The exterior fabric has a durable water-repellant coating with a polyurethane coating on the underside of fabric.
• The plush lined interior keeps the glass filters safe.
• Accordion construction folds flat when not in use.
• Crafted from lightweight materials with a nylon webbing carry handle.
• The Filter Nest Mini measures 3.9 x 3.5 x 1.6 inches and weighs just 2.6 oz.
• The Filter Hive Mini measures 7.3 x 4.5 x 1.6 inches and weighs just 3.3 oz.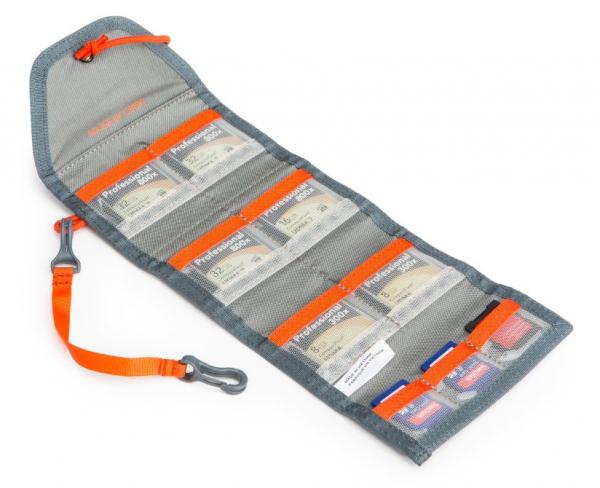 Mindshift Gear also debuted the House of Cards ($19) lightweight memory card wallet, which offers convenient storage and protection for outdoor photography memory cards. Available in easy-to-locate Tahoe Blue, photographers can quickly find and organize six CF and three SD cards.
The built-in business card holder makes for easy identification and the orange elastic band offers silent access plus additional wallet security. The House of Cards features a removable tether clip that allows it to be worn on the outside for quick access.
Features Include:
• The elastic band provides silent open/close and keeps wallet secure.
• The clear windows helps users to identify used vs. full cards.
• The bright Tahoe Blue is easy to locate in the dark corners of your camera bag.
• The removable tether clip attaches to a belt, bag or clothing.
• A business card or identification card window.
• Crafted from lightweight materials with a durable water resistant exterior.
• The House of Cards measures 4.7x2.8x 0.5" and weighs just 1.6 oz.
More info on MindShift Gear's Filter Hive here, the Filter Nest here, and the House of Card wallet here.

FEATURED VIDEO