In Memoriam: Hilary Araujo: 1945-2011
It is with profound sadness that we mark the untimely passing of Hilary Araujo. Mr. Araujo had been vice president of marketing for The Tiffen Company of Hauppauge, New York, since June of 2004. He established an unsurpassed record of accomplishment at Tiffen and over nearly 40 years of outstanding service and dedication to the imaging industry. His personal charm, warm and friendly demeanor, great sense of humor, and unstinting willingness to help others are but some of the sterling qualities that made him a man who was loved and admired by all who knew him. We at Shutterbug knew and worked with Hilary for many years and had always relied on him for honest, straightforward dealings and a personal warmth that made the relationship cordial and appreciated.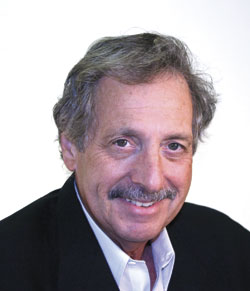 Hilary Araujo's first love was photography. In his high school days he was a staff photographer for the school newspaper and ran a small business providing rush overnight processing and enlargements for a local photo store. He entered Queens College shortly thereafter, but family events and the Vietnam War intervened, and he served with distinction in the Air Force for four years (1965-1969), was present during the Tet Offensive, and departed the military with the rank of Staff Sergeant. He then resumed his passion for photography by studying at the Germain School of Photography and found work as a studio assistant at Conrad Studios in Manhattan after graduating. After three years (1971-1974) he had risen to the position of staff photographer, but felt it was time to move on, so he signed on with Berkey Marketing Co., a premier manufacturing and marketing company representing Arriflex, Linhof, Ascor, and Omega. He managed Berkey's in-house studio for three years, and eventually was offered and accepted a position as product manager.
In 1984 he accepted the position of vice president of marketing with GMI Photographic, in charge of promoting its professional line of products including Bronica, Horseman, Sea & Sea underwater cameras, and Cullmann tripods. He held that position for 10 years before CEO Richard Darrow, an old buddy from Berkey days, offered him a top marketing position at ToCAD, then in Parsippany, New Jersey. Araujo remained with ToCAD from 1995-2004, and was a key to its successful expansion and diversification. In 2004 he gratefully accepted an executive marketing position offered by Steve Tiffen, president and CEO of The Tiffen Company.
In recognition of his service to the motion picture industry he was just named an Associate Member of the American Society of Cinematographers (ASC), an unprecedented honor for anyone who was not actually a working cinematographer.
The life of Hilary Araujo represents an unsurpassed record of accomplishment as an esteemed marketing executive, as a loving husband and father, as an American, and as a human being. His was truly a life of service and he has given unstintingly and generously to help others both in and outside the imaging industry he loved. He was a consummate gentleman whose brilliance, compassion, commitment to excellence and hard work brought immense benefits to the companies he worked with and to the industry he loved. In all aspects of his life he set a lofty standard worthy of emulation and of the highest regard. This was a very special man who will be sorely missed by all those who had the privilege to know him and to work with him. Fortunately his legacy will live on in his good works and in his countless acts of loving-kindness.