In Memoriam; Henry Froehlich: 1922-2008
The photographic community, his family and friends mourn the passing of Henry Froehlich, one of the true pioneers and leaders of the photographic industry in the 20th century. He died peacefully on January 24th at the age of 85.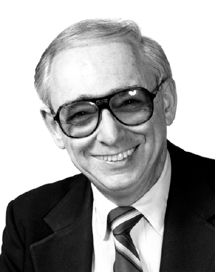 Born Hans Froehlich, August 7, 1922, in the town of Rottweil, Germany, his memoirs indicate that he grew up in a loving family in a picturesque setting. Germany, however, was in economic chaos after the war, and at the age of 5 he learned his first big lesson in business and writes: "My own child bank account, which I proudly kept track of in a diary, had several hundred marks on deposit. When I found out that this would not even buy an ice cream cone, I knew my first economic lesson--I was wiped out."

Life in Nazi Germany became increasingly difficult for Jewish families. In '37 the Froehlichs moved to Stuttgart where there was a more sizeable Jewish community. Trying to make a living as a teen-ager, he worked as a retail assistant in his father's shoe store, then as a paper hanger in the summer, and a mattress maker in the winter. He writes "And then it happened. My boss told me one morning that he could not continue with me as an apprentice as he received jobs which required his certifying that he had no Jewish employees. It was either keeping me on and lose jobs, or let me go, and stay in business."

During "Kristallnacht," Froehlich's father was taken away to a concentration camp. He writes that "I rode my Yellow Bicycle to travel all over and warn Jewish men to get away from their homes as fast as possible." His family was separated and never completely reunited again.

In '40 he was allowed to leave Germany with 10 DM, the equivalent of $4 and was able to enter the US. "I had exactly 38 cents in US currency left, after having spent some of the $4 getting to Italy and some on the ship."

Although he planned to become a writer, and even brought his Alder typewriter from Germany, things didn't turn out that way, especially after he realized it would take him some time to learn to speak, read, and write English. He also brought along "my little Agfa camera and some film."

After some time, Froehlich was able to join up with his mother and brother Max in Philadelphia, Pennsylvania, where he held a number of jobs, often at the same time in order to make ends meet.

He took his first job in the photo business with a company called Landes Brothers who manufactured "bank lights" where he worked as an assembler. As he states in his memoirs, "somewhere along the way, I started an import/export business." Froehlich was among the first to recognize the potential in photographic products made in Japan. He concentrated his efforts on Japanese companies that had good quality products but lacked US representation. The rest is history.

Froehlich founded Konica Camera Company in Philadelphia in '51, having previously acquired the sole US distribution rights for Konica cameras from Konishiroku Photo Industry Company, Ltd. of Tokyo, Japan.

As one of the pioneers who introduced Japanese-quality cameras into the US after World War II, he participated actively in the Japanese Camera Inspection Institute's US "Japanese Camera Center" to conduct industry-wide promotions and create consumer acceptance for Japanese cameras.

He was subsequently elected to membership in the Pioneer Club in Japan, an honor bestowed on a few leading Japanese camera industry leaders and only 10 foreigners.

He merged Konica Camera Company with Berkey Photo in '62 which then also marketed other Japanese photographic products. He went on to become president of Berkey Photo, a position he held until '82.

As his next business venture, he founded the Froehlich FotoVideo Corporation. There he pioneered the concept of film-to-tape transfer, and developed unitized equipment systems which could perform this service within the retail environment of camera stores and minilabs.

In '87, when the exclusive distribution rights for Mamiya medium format cameras and Toyo large format cameras became available he formed a partnership with Paul Klingenstein and Jan Lederman to establish a new company called Mamiya America Corporation (MAC). Within the next few years they made these products the market leaders in their respective fields.

At its '88 convention, PMAI (Photo Marketing Association International) presented Froehlich with its Distinguished Service Award.

His interest in photography was not only business, but was on a deeply personal level as well. He formed many long-term relationships with retailers, photographers, and other industry members, some of who became close personal friends. From its inception, he was an advocate of the International Center of Photography because he believed it its principles. He became involved in their activities and was a member of its President's Council.

As the years went by, the name of the MAC company was modified to MAC Group, and more lines were added to its product offering, such as Prototo, Leaf, Sekonic, PocketWizard, X-Rite, Eizo, Pantone, Multicart, Tenba, and Induro. In each case, Froehlich assisted these brands in improving their market position.

Froehlich's vision never wavered: "Our mission is to supply professional photographers and the educational community with the tools they need to create an image." That, and his credo to "under promise, and over deliver" serves, to this day, as a model for his associates to follow.

In 2006 Froehlich retired as Chairman of the Board of the MAC Group.

He will be remembered for his philanthropic efforts on behalf of numerous organizations including The Blue Card, whose purpose is to provide financial assistance to needy Holocaust survivors, as well as the award-winning Theater by the Blind.

He is predeceased by his brothers Albert and Max.

He is survived by Marian Froehlich, his wife of 57 years, his son Peter Froehlich, daughter Carol Froehlich-Hull, grandchildren Lindsey, Max, and Sarah, and great-granddaughter Alexandra.
A Note From The Editor
It has been a sad month for those of us in this business with the passing of two giants of the photographic industry, first Burt Keppler and now Henry Froehlich. His story is all the more moving because of the adversity he faced and the spirit with which he lived his life. Henry was, for many of us, both a friend and a mentor, a person who always came at problems with a very positive attitude. His business acumen and personal presence was one that always made you a smarter and better person. He reinforced the good in everyone he knew and had a perspective that was both admirable and uplifting. I, and the entire staff of Shutterbug, mourn the loss of this wonderful man. He was both wise and a gentleman in everything he did, and he will be in our thoughts, and help guide our own actions, in the years ahead.
--George Schaub

LATEST VIDEO

SPONSORED VIDEO