Memoir; Veteran Voices: A Photo Chronicle of WWII Veterans
A successful commercial/editorial photographer in Orlando, Florida, Eric Dusenbery says he was greatly influenced by his father when honoring World War II veterans in his book, Veteran Voices. According to Dusenbery, he grew up listening to his father's WWII experiences in the South Pacific. "He was in New Guinea, the Philippines, and eventually went to Japan for a while," he says. His father also showed him war souvenirs and ribbons--"As a kid, I was in awe of the stuff and thought they were the coolest things I'd ever seen."
Former WWII Army Captain Donald Faulkner, photographed at the retirement community where he lives today.
As the veterans were getting older, Dusenbery decided that their stories "needed to be told." He began with his father and sought other veterans via his church in Orlando, through Veterans of Foreign Wars (VFW) meetings in central Florida, and Internet searches. Eventually, he says, word of mouth and referrals from other vets became a major source of finding them. Dusenbery set about the task of photographing these veterans and documenting their oral histories.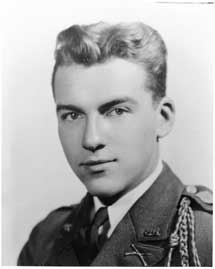 Faulkner in uniform, circa 1944.
The result is a compilation of "then and now" photographs, in which a current environmental portrait of the veteran (photographed by Dusenbery) appears next to a WWII-era photo of the person in uniform. These images illustrate 47 veterans' memories of serving in the war.

When first approached about participating in the book project, Dusenbery says, the veterans' reactions ranged from reluctance and hesitation to enthusiasm about telling their stories. "Some were humble," he recalls. "I had to convince them that what they had to say was very important."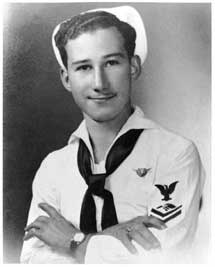 Roy Singer, in uniform as a Flying Aviation Radar Technician 2/C.
"When I listened to their stories, I was struck speechless at what they went through," he says, adding that he felt that "my effort was just a small contribution." Most of the veterans were thrilled to be included in Veteran Voices. "It was a big ego boost for some." Dusenbery says he also learned a lot about the military while doing this project. "The historical angle was something I hadn't considered, but I heard about D-Day, Battle of the Bulge, and other events," he says.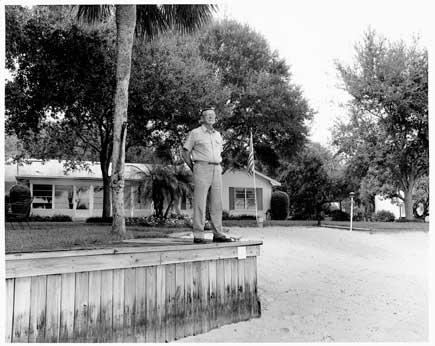 John E. Florence, who currently resides near Orlando, Florida.

FEATURED VIDEO