GALLERIES
You are here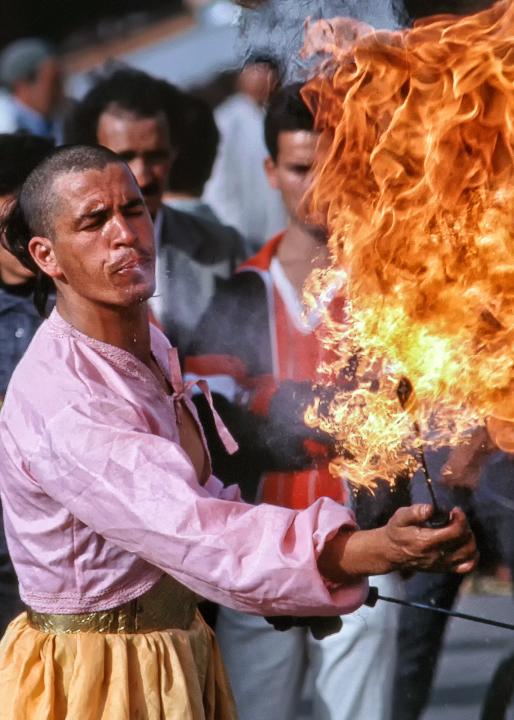 This picture was taken in the Marrakesh Bazaar in 1974. I don't have any notes on the photo, but I do remember how I shot in those days.
Pentax Spotmatic
35mm fixed lens
F9
125th Sec
Kodachrome ASA 50
Through the lens auto exposure
The slide has been scanned using SilverFast software
Photoshop and Nik software used to enhance contrast and sharpen
Dale Crawford
Southlake, TX
I started photographing at an early age. My first camera was a Kodak Brownie at about nine years old. My mother, an eye surgeon, was passionate about photography. Her kit went from Argus, ending with all Leica. I'm currently retired, but in the past have sold Oriental Art from my gallery in London. I currently use all Canon lenses on a 5D Mark II.

Marrakesh Bazzar
Views: 264
Dimensions: 1800x2520
Size: 3970kb
Filed Under: