GALLERIES
You are here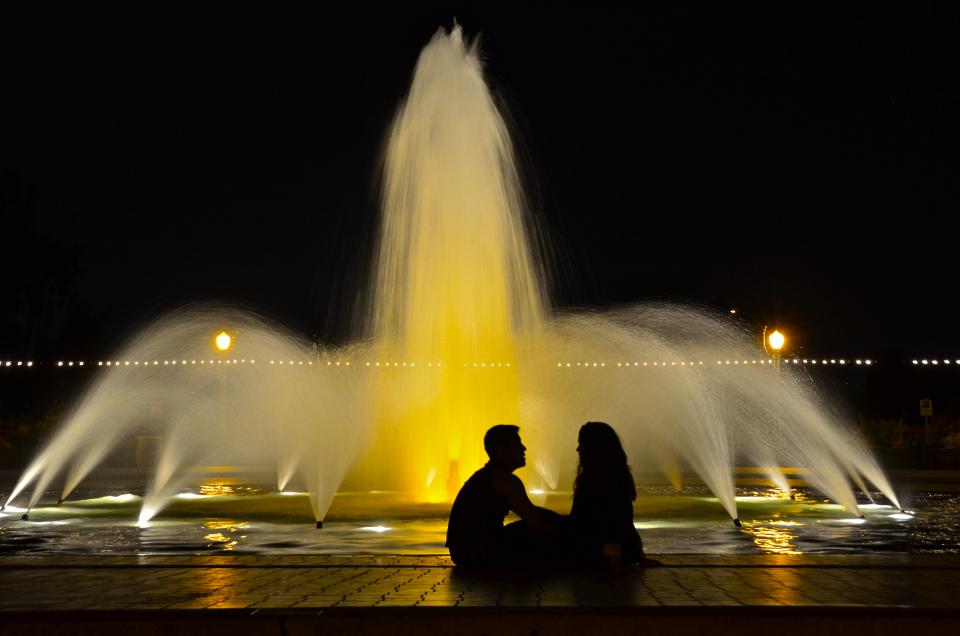 LOVERS BY THE FOUNTAIN (SD Balboa Park)
Love and fountains go together like chocolate and hot fudge. Holding hands. Listening to the water. Planning
a future and just being in love and in the moment.
This is joy that we wish all people would experience.
These lovers, sitting by the fountain in Balboa Park, San
Diego, give us joy and hope in the future.
Nikon D600, Nikon 28-300mm lens at 40mm. f/8.
1/5 second, hand held. No filters. Minimum post
processing.

LOVERS BY THE FOUNTAIN
Views: 197
Dimensions: 4805x3183
Size: 3214kb
Filed Under: