GALLERIES
You are here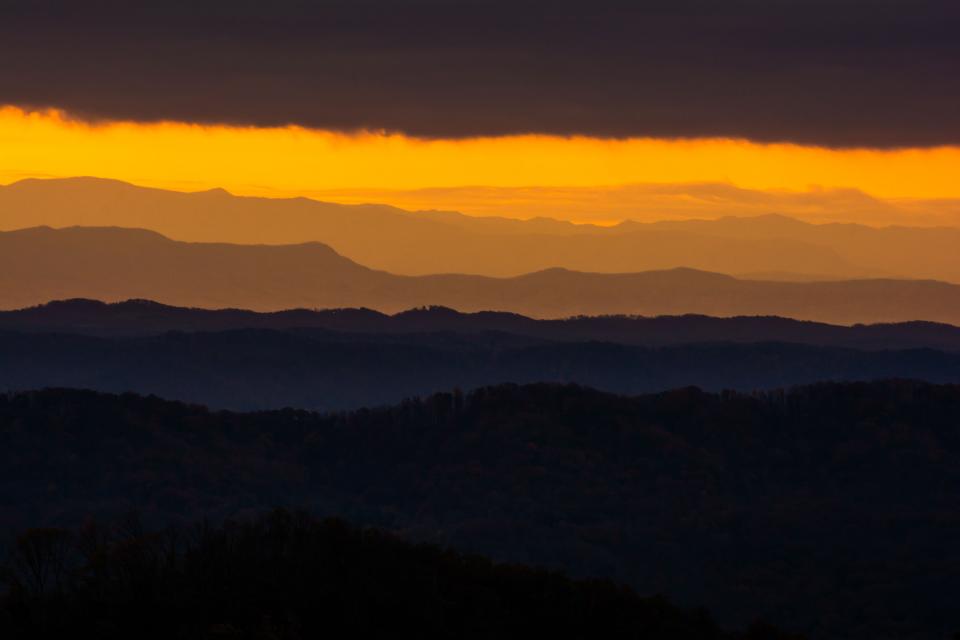 Looking out over the valley below from the Veterans Memorial at Clinch Mountain you can see row after row of the beautiful Blueridge Mountains. Light bounced around as the sun rose high above the clouds as the golden light began to light up the mountains below. I really liked how the mountains faded away and the depth I was able to capture.
Season: Winter
Camera: Nikon D7100
Lens: Nikkor 70-200 ƒ2.8
Tripod: Manfrotto
Shutter Releas: Nikon
No Filter
Focal Length: 155 mm
Shutter Speed: 1/4 sec
Aperture: ƒ/10
ISO: 100

Light & Layers Along the Blueridge Mtns.
Photographer: Joshua T. Moore
Views: 45
Dimensions: 6000x4000
Size: 1213kb