Leica Intros Slimmed Down M10 Rangefinder that Ditches Movie Mode (Hands-On & Test Images)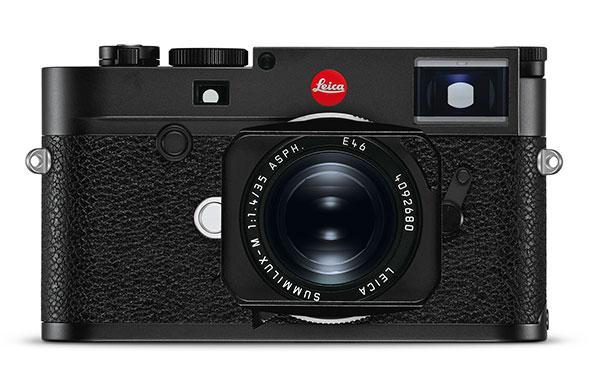 Leica is going back to the future (again) with its newest digital rangefinder, the full frame, 24-megapixel M10. With this new model, which is the follow-up to the Leica M (Typ 240), Leica has trimmed the size of the M10, making it 4mm (1/8-inch) thinner than its predecessor. Part of that size reduction is due to the fact that Leica has gotten rid of the 1080p HD movie capture mode that was available on the previous model.
In a meeting Shutterbug had with Leica executives last week at which we were loaned a production version of the M10 to test out ahead of today's launch, we were told the reason for discontinuing movie capture with the new model was because of a lack of interest in the feature from users. Leica engineers were able to get rid of a layer of electronics in the M10, which allowed the company to "shrink the camera," execs told us.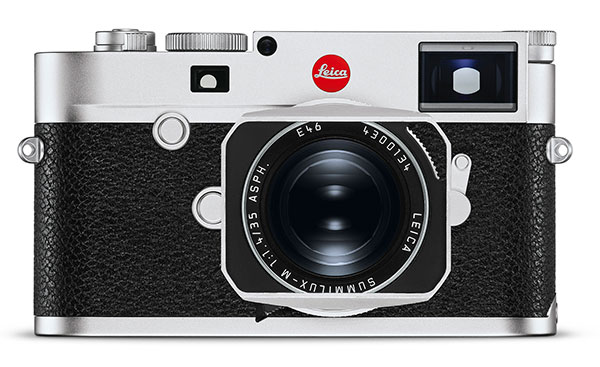 The Leica M10 is now the slimmest digital M camera of all time and on par to the size of the original, analog Leica M7 film rangefinder. The Leica M10 also weighs 20 grams (0.7 ounces) less than the Leica M (Typ 240.)
And in case you were wondering how much this svelte new Leica M10 costs…no, it ain't cheap. It goes on sale tomorrow in both black matte and silver duo tone color options at Leica stores, boutiques and selected dealers for $6,595 (body only).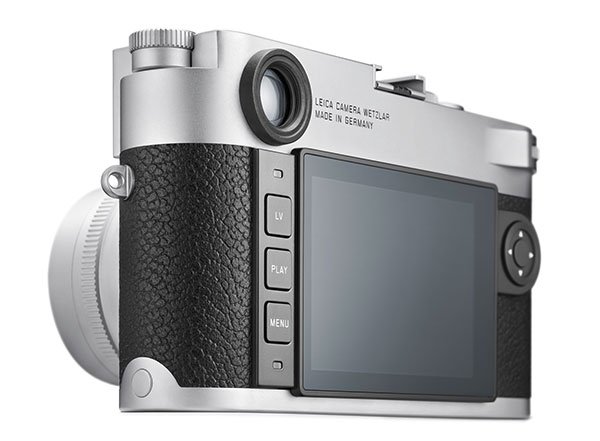 Here's a rundown of all the new features on the Leica M10.
• Slimmer camera, similar in size to analog M models
• New ISO dial on top
• Simplified three-button control with Favorites menu (previous model had six buttons on back)
• Leica Masestro II processor
• Faster overall performance
• Faster continuous shooting and larger buffer: 5 frames per second (fps) shooting with 2GB buffer (vs. 3.5 fps and 1GB buffer in previous model)

• "New and much improved" 24mp CMOS full frame sensor
• ISO 100-50,000 (200-6400 in previous model)
• Better low light and bright light performance, according to Leica
• Built-in Wi-Fi and a dedicated Leica M app for remote controling the camera and instant sharing
• Improved Live View focus peaking
• Better accessory EVF (Visoflex)
• Frame selector feature
• Weight: 660 grams/23.2 ounces (M10) vs. 680 grams/24 ounces (predecessor)
Hands-On Impressions
During our week of shooting with the Leica M10 (see our full resolution test images at the bottom of this story), the smaller size of the camera was not always noticeable but it was appreciated. Leica digital rangefinders, as elegant as they are designed, are still large and heavy affairs and not every photographer will enjoy the classic ergonomics of these beautifully Spartan cameras. Being able to shave off a few millimeters here or a couple of grams there adds up and makes the shooting experience with the M10 more comfortable, more discreet (an ultimate goal) and more enjoyable overall.
Leica has also introduced several optional accessories to make the Leica M10 easier to handle and carry including a slide-on thumbrest; a handgrip (see image above); and a holster. The M10 is also compatible with the Visoflex external EVF (electronic viewfinder) that clips on to the hot shoe on top of the camera.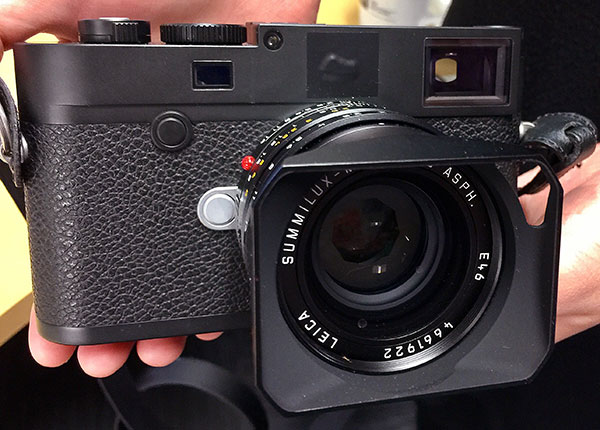 While the movie button is gone, Leica has added a dedicated ISO dial (finally!) on top of the M10, which, I'm assuming, was a long, asked-for feature. (I know I've been asking for it.). A couple of minor quibbles about the ISO dial, which is indented into the left shoulder of the camera's top plate: it's rather small and I found it hard to read the ISO numbers when I had my contacts in. (Though it wasn't a problems with my glasses, which have progressive lenses.). Most photographers probably won't have a problem with reading the dial but those with near-sighted problems might. Turning the ISO dial also requires that you raise it up first so that a ring of red appears at the bottom of the stack. Since I didn't have a manual with my test camera, it took me a bit of trial and error (and a few grunts and groans) to figure this out.
It also took me a few days to get back in the swing of shooting with a rangefinder again (it is a special photographic experience that's not for everyone) but I eventually rediscovered its charms. You feel a touch slower (especially with the unique manual focus system), a lot quieter, and, for lack of a better word, cleaner as a photographer. You just compose, focus, quietly click, and move on. Most of your subjects might not even know you were there, which in this age of obnoxious smartphone photographers and annoying selfie sticks, is quite a relief.
The Leica Masestro II processor that's new to the M line did noticeably speed up the overall performance of the M10. I didn't do a lot of 5fps continuous shooting with the M10 – as I said, my shooting pace with Leica rangefinder is slower – but I Iiked having the option, particularly when shooting Raw DNG files, where you can fire off at least 30 shots before the camera's buffer kicks. (You can shoot virtually unlimited JPEGs with the M10 without waiting for the buffer to catch up.)
I only had the Leica M10 for a week and shooting conditions in the dead-of-winter in both upstate New York and NYC, were far from optimal but I was impressed with the image quality. I shot with the M10 using the Leica Summilux-M 35mm f/1.4 ASPH lens ($4,995) and this one-two combo is perfect for street photography.
See my test images below and, in particular, look at the image quality of the low light shots from Grand Central Station where I cranked the M10's ISO to 3200 and 6400. High ISO image quality for previous Leica M digital rangefinders has been mediocre at best (and downright lousy in some instances) and I noticed a significant improvement with the M10 in the short time I got to shoot with it.
We're looking forward to spending more time with the Leica M10 and offering a full review of this classy old school/new school camera.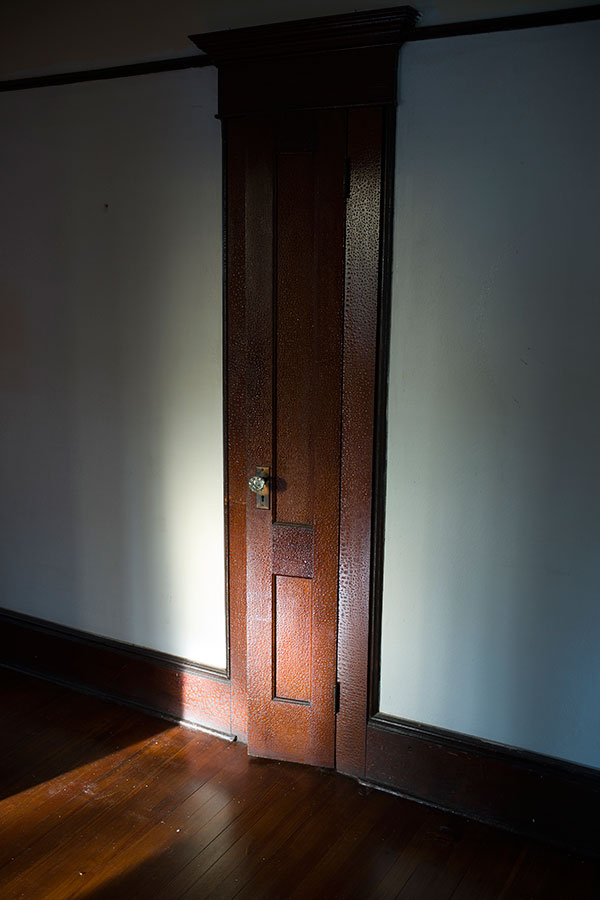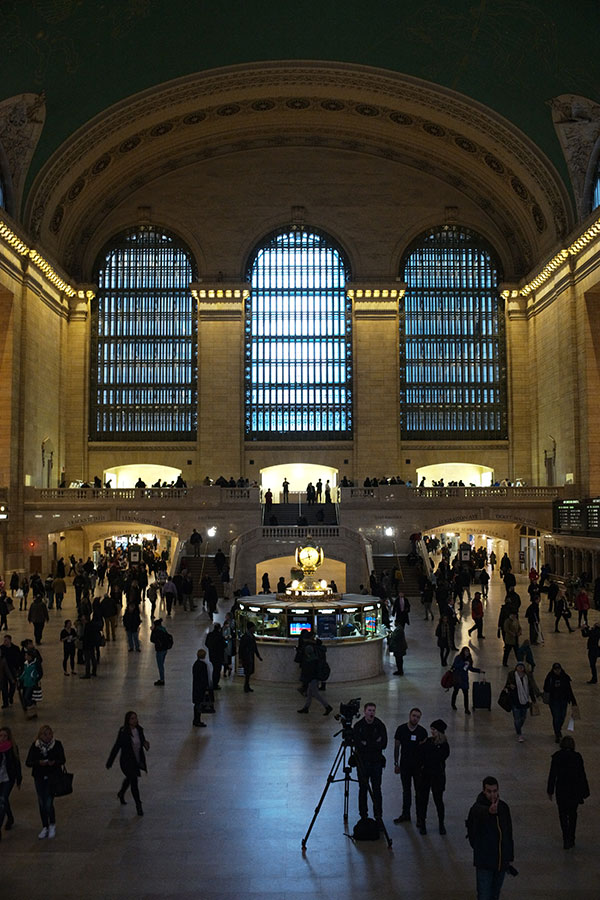 FEATURED VIDEO