Learn How to Use Photoshop's Healing Brush with This Simple 5-Minute Video Tutorial
Photoshop's Healing Brush is a powerful and easy-to-use tool. And while most people think of it as a means of refining portraits, the Healing Brush can work wonders with all sorts of photographs.
In the video below image-editing expert Nathaniel Dodson explains that Photoshop actually features two related tools, the Regular Healing Brush and the Spot Healing brush. In just about five minutes he demonstrates how and when to use both.
Dodson takes a "non-destructive" approach by starting with a blank layer, and in his first example illustrates how to enhance a portrait by using the Spot Healing Brush to remove blemishes and eliminate flyaway strands of hair. As you'll see, it's really quite simple once you get the hang of it.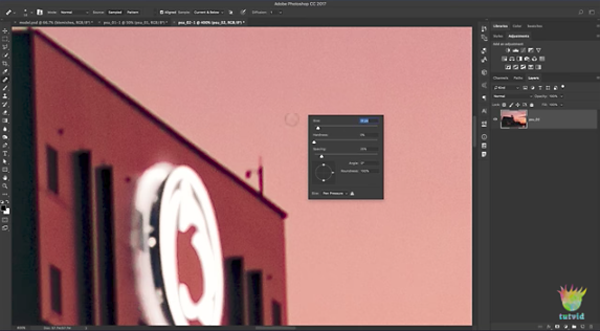 Turning to the Regular Healing Brush, Dodson demonstrates how to remove an antenna from atop a stadium, and how to improve a street scene by eliminating litter on the ground and cleaning up the dirty stone facade of a building.
You can find more editing tips on Dodson's YouTube channel, and be sure to watch an earlier tutorial we posted on using Lightroom to correct perspective in architectural photos.

LATEST VIDEO