Learn the "Hows and Whys" of Portrait Retouching in This Helpful Scott Kelby Lecture (VIDEO)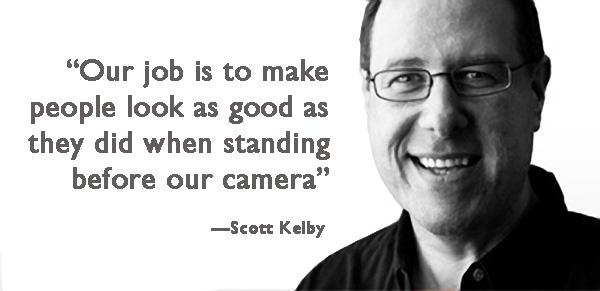 Shutterbug columnist Scott Kelby recently gave a lecture on the ethics of portrait retouching, and offered some valuable tips on how to improve your people pictures without making your subjects look fake.
Kelby explains that sometimes when we're looking through the viewfinder at a beautiful scene or a gorgeous model, it's easy to overlook distracting background elements or imperfections in how we rendered our subject. "Our job as photographers," he notes, "isn't to make people look fake, but to make them as good as they did when standing before our camera."
After watching the video below, you'll have better idea of when portrait retouching is appropriate, and an understanding of how to do the job with a natural result. And don't forget to take a look at Kelby's other Shutterbug "Ask a Pro" columns with helpful tips for photographers of all skill levels.

FEATURED VIDEO