GALLERIES
You are here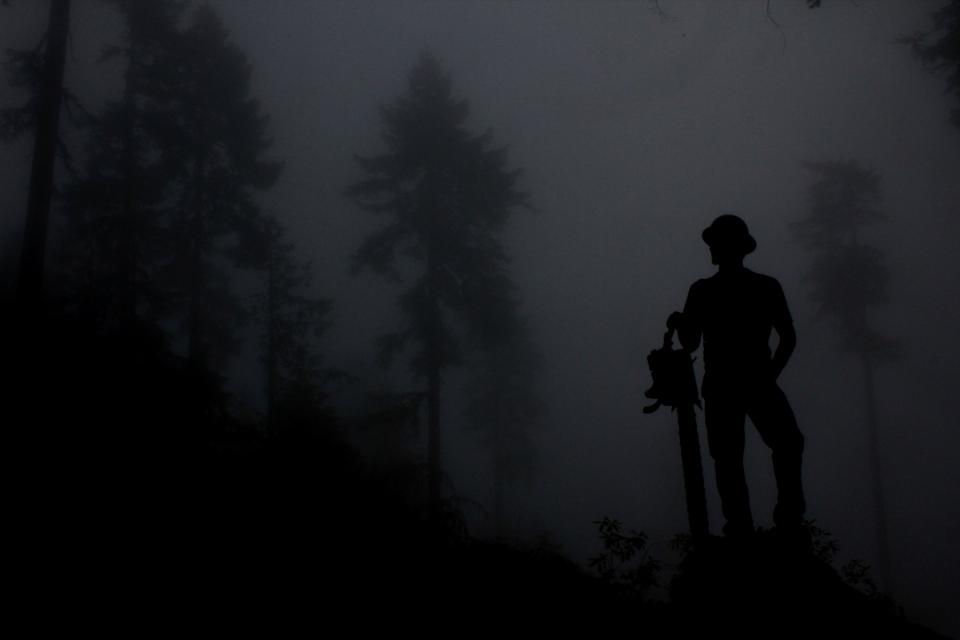 My best friend Drew Simmons is a logger. Has came from a generation of loggers. Recently I climbed Mt. Jupiter in Brinnon Washington with the boys on one of their work days. Woke up at 3 A.M, and climbed a tree fallen mountain side (with chainsaws)to capture what they do. One of the most exhilarating adventures of my life. The boys started talking about how work has really died down, and the amount of loggers out there now a days, compared to what logging used to be in America, has really fallen short. Not many people are into it anymore. Its become "The Last of a Dying Breed"
The day we shot these, it was foggy, miserable, and scary to say the least, climbing up somewhere where no other woman has been before. It was eerie. But it gave this feeling of what me and the boys have talked about. It really hit me, the emotion of the history. Being in one of the worlds most dangerous work environments, i got a taste of what it was like for every single man or woman that has ever worked in the woods.
I used my Canon Rebel T2i to capture this silhouette. Just a man and his chainsaw.

The Last of a Dying Breed
Views: 709
Dimensions: 2048x1365
Size: 237kb
Filed Under: