Landscape Tips: Intentional Camera Shake Can Add Creativity to Your Photographs (VIDEO)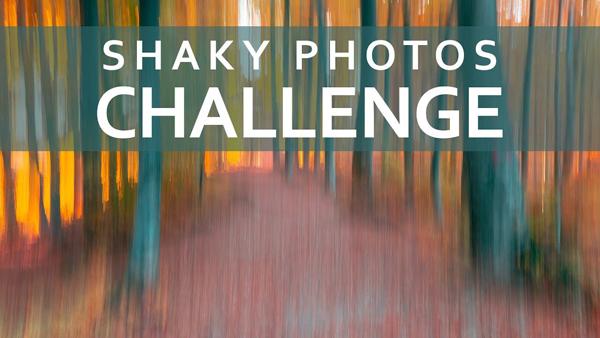 Maximum sharpness is typically the hallmark of great landscape photography, which is why most nature shooters carry a bombproof tripod wherever they go. But in this eye-opening tutorial you'll see how intentional camera movement can result in some very creative images.
Romanian pro Toma Bonciu specializes in nature and adventure photography, and in the nine-minute tutorial below you'll see him experiment with slow shutter speeds and camera shake to create beautiful, painterly images. He says he was inspired to try this technique after studying the work of French impressionist artist Claude Monet.
The beauty of this approach, according to Bonciu, is that it can deliver unique images under any light at any time of day. When applied to photography, Bonciu explains, "The idea is to create an 'impression,' or an image that looks almost like a painting.
Bonciu demonstrates a simple procedure for shooting hand-held while moving the camera in a variety of directions, as well as how to use a tripod on a windy day to create interesting images with a combination of shakiness and sharpness. He also describes what types of scenes and compositions work best for this approach.
You'll also learn the best exposure settings to use, and how to experiment with different types of movement, textures and framing techniques. As you'll see, there's no one right way to accomplish these effects, and there's plenty room to develop a style of your own.
You can find more helpful techniques on Bonciu's YouTube channel. And don't miss the earlier tutorial we posted, with 30 tips for making beautiful fall photos.

FEATURED VIDEO