Landscape Shooters: Watch What Happens When You Strip Color From Your Photos (VIDEO)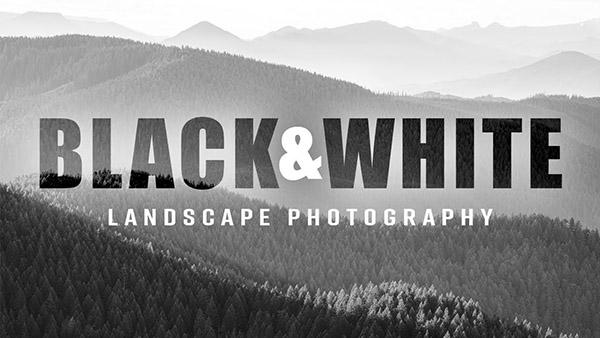 One of the reasons we all love shooting in the great outdoors is that we're frequently surrounded by vibrant colors and stunning hues. But what would happen if you stripped away all the color by shooting in b&w? In two words, "simplicity" and "drama."
In the tutorial below from Oregon-based landscape photographer Alec Tucker you'll learn how to temporarily suspend an infatuation with color, and harness the power of b&w. He says that by doing so "you'll no longer overlook what lies in simplicity." And with that newfound vision, the other types of photos you shoot will improve as well.
Tucker's goal with this episode is to help you "transform the ordinary into the extraordinary" by capturing images that stand out from the crowd. He does so with a unique approach; rather providing a list of technical do's and don'ts, he simply presents five of his favorite images and describes why he feels they are so compelling.
By watching Tucker analyze his work you'll pick up a bunch of great advice, as he discusses camera settings, gear, composition, and the way he makes the best use of whatever light he confronts. In essence he takes a minimalist approach, with "every texture, shadow, and shape brought to the forefront of the photograph"—not spatially, but in terms of emphasis to capture the atmosphere of a scene.
The first image Tucker pulls up on the screen is a seaside shot he calls "Flow"—captured on the Oregon coast during a somewhat dull August evening. Everything was looking quite uninspiring, until he discovered a pile of rocks huddled along the sea. And this sparse-but-dramatic scene spoke to him in b&w.
Tucker explains he immediately knew that the rocks would add dynamic impact to the foreground of the frame. He slowed his shutter speed down to 2-seconds to create just the right amount of movement in the water for a striking and engaging shot that he says wouldn't be so compelling had he captured the scene in color.
You'll then watch Tucker elaborate on four more of his favorite monochrome images, evaluating each of them with regard to their most powerful attributes. By the time the lesson concludes, we're confident that your mindset will change in a few important ways.
First, you'll be inspired to view the world differently, and therefore you're likely to try shooting in b&w the next time you're out in the field. And you may even be surprised that your color photography will improve as well by incorporating a few of Tucker's tips.
After watching the video head over to Tucker's instructional YouTube channel where you'll find more interesting tips and tricks. We also recommend watching another tutorial we posted recently, explaining why it may be a counterproductive to use your camera's Live View mode for shooting landscape photos.