Konica Minolta's DiMAGE X1; Shirt Pocket-Sized 8-Megapixel Digicam
Konica Minolta's DiMAGE X1 is an 8-megapixel point-and-shoot digicam that's almost as tiny as their other X-series cameras. It's also sleek, stylish, and comes with a cradle for transferring images and recharging. All that's good stuff but the really big news is that the camera includes Konica Minolta's Anti-Shake technology for taking sharp photos in low-light conditions with shutter speeds as slow as 1/6 sec.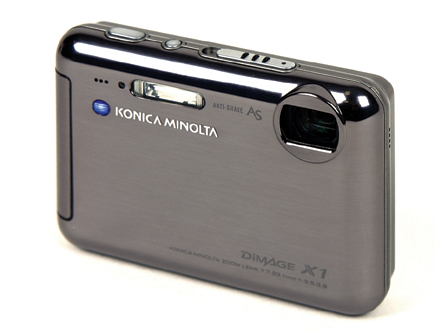 The camera fits in the palm of a hand, shirt pocket, or purse and at almost 5 oz it's just slightly heavier than the DiMAGE X60, but feels more substantial. The X1 uses Konica Minolta's CxProcess III that's designed to produce natural-looking images and the files I captured certainly proved that point.

This Cradle Rocks
After you get past the cool looks and big imaging sensor, the X1's most striking feature is a huge 2.5" LCD monitor that features a LCD backlight function that can be adjusted for brightness. The X1's "non-protruding" 3x optical zoom lens delivers a lens focal length equivalent of 37-111mm and apertures f/3.5-f/3.8. Like all X-series digicams, the X1 lets you make close-up photographs without having to switch modes. If you want to switch modes, the Super Macro mode gets you as near as 2"!
On a snowy January in 1945 in the Ardennes Forest on the German/Belgium border, a medic was involved in the "Battle of the Bulge." In this battle there were more than one million soldiers--500,000 Germans, 600,000 Americans, and 55,000 British--including my dad. It was a medic, much like this young man, who pulled my dad from a mortar crater where he had been wounded and patched him up so he could come home after the war to my sisters and me. This image is a homage to all the brave young men and women of our armed forces and was made using the Konica Minolta DiMAGE X1's Black and White mode to look like it, too, could have been made in '45.
All Photos © 2005, Joe Farace, All Rights Reserved
The X1 is also the first Konica Minolta digital camera to include a multifunctional cradle that provides connectivity and lets you charge the battery by itself or the battery when it's inside the camera. The LCD monitor faces forward so you can use it as an image viewer, although I never did. Even better, the cradle can be connected to a TV for image viewing, which is lots of fun, especially when viewing video clips. The X1 records clips in JPEG (MOV) format and is compatible with QuickTime.

The X1 enables users to take pictures with resolution up to 3264x2448 pixels, and produces crisp, detailed image files. The X1's Anti-Shake system counters camera movement by tilting the entire optical unit, making it easy to make clear, steady shots of scenes that are normally difficult to hand hold. It offers preprogrammed settings for seven typical photo situations, including Portrait, Landscape, Sunset, Super Macro, Night Portrait, Night View, and Text (for when you simply have to take a picture of a newspaper).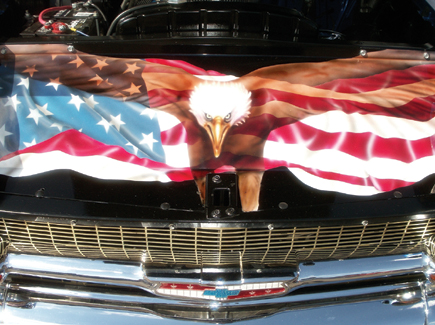 I seem to be on a patriotic roll with this review, but I could not help photographing this mini mural painted "under the hood" of a 1957 Chevrolet. The DiMAGE X1 exposure was 1/160 sec at f/7.1 at ISO 64.
Want to shoot action? The X1's Ultra High Speed (UHS) Continuous Advance mode lets you shoot 640x480-pixel images at up to 10 frames per second at any image quality setting, for checking your tennis or golf slice, I mean, swing. Worried about shutter lag? It also saves images from the last 1.5 seconds before tripping the shutter button (up to 15 images at 640x480).

The X1 has wonderfully intuitive controls and the best menu structure--graphics and content--of any digital point-and-shoot I've used. What makes it even more usable is the camera's ability to assign some (Drive mode, exposure compensation, white balance, sensitivity) functions to the back-mounted rocker switch so you can change these functions without having to dive into the menus. I wished that Color mode was included, so I could quickly switch between color, black and white, and sepia, but what the heck, nothing's perfect.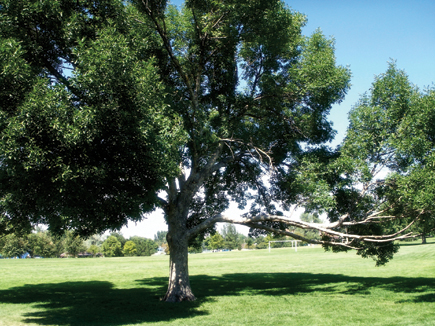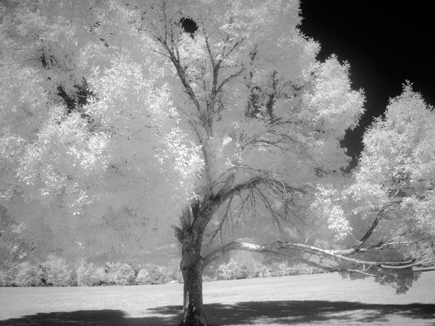 Like many Konica Minolta cameras, the DiMAGE X1 has digital IR capability. The reference image was captured in Color mode with an exposure of 1/60 sec and f/7.1 at ISO 50. The IR image was captured in Black and White mode with the camera mounted on a Manfrotto tripod and a Hoya CR72 filter held in front of the lens. Exposure was 3 seconds at f/3.5 at ISO 160.