It's time to Develop Your Own STYLE of Photography: Here's How (VIDEO)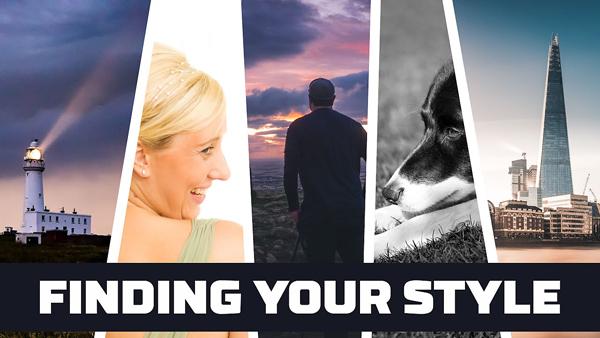 As an avid photographer, paying close attention to Shutterbug's articles and tutorials, you've become pretty confident about using a camera to achieve sharp, properly exposed images. Congratulations: You're halfway there.
Wait. What? Here's the deal: Proficiency in technical matters only gets you so far, and if you want to create photos that truly stand out from the crowd, it's time to up your game and develop a unique style.
British landscape pro Adam Karnacz puts it this way: "Have you ever looked at another photographer's work, that's immediately recognizable because of their style?" Of course you have. And that's the topic of the tutorial below, as Karnacz provides several eye-opening tips for developing a look all your own.
Karnacz is an accomplished landscape photographer and the brains behind First Man Photography—a popular YouTube channel devoted to straightforward tutorials and up-to-date gear reviews. Today's episode isn't about technical matters like f/stops, shutter speeds, or editing techniques, but rather a discussion about what you can do to develop a compelling style.
Karnacz takes a gentle approach, urging you not to worry about this seemingly momentous task, instead offering several simple tips and tricks to set you on the right path. He also warns about the danger of being too "pretentious," favoring style over substance. In other words, don't get sloppy with your technique and forget what you've already learned.
Developing a style requires more than identifying photographers you admire and emulating their work. That's because an authentic, lasting style "comes from you and your personality."
While all this sounds rather abstract, Karnacz has some very practical tips to assist you with this pursuit, and we suggest doing a bit of reflection while watching the video. Hopefully one of these days someone will view one of your images and immediately know who captured the shot!
There's much more to learn on the First Man Photography YouTube channel, so pay a visit and subscribe.
And don't miss the tutorial we posted from another expert recently, explaining how to "shape light" in Photoshop for dramatic landscape images.