Intriguing Optics: A Sampler Of New Lenses For 2013
There are a number of new lenses, including those for "full-frame," Micro Four Thirds, and "mirrorless" compact system cameras debuting this year, listed in alphabetical order. Here's a sampler, with a sprinkling of filters thrown in for good measure. We've shown prices when available at press time—if not, check the websites of the companies for updates.
Interchangeable Lenses
Canon has expanded the lineup of STM (stepping motor) lenses with their new EF-S 18-55mm f/3.5-5.6 IS STM lens ($249.99, also available as the kit lens for the Canon EOS Rebel T5i and EOS Rebel SL1 cameras). This compact lens (2.7x3") offers an optical image stabilizer for up to four equivalent stops for shake correction, close focusing distance of less than a foot, and, when paired with the Hybrid CMOS AF in the new Canon models, allows for smooth and quiet continuous AF for video capture. There's one aspherical lens and optimized coatings as well as a seven-blade diaphragm, with construction of 13 elements in 11 groups.
The lens serves as a perfect complement to the Movie Servo AF of newer EOS models due to its six-group zoom system, stepping motor, and focus mechanism. But this, says Canon, is not just for movie buffs, although they certainly benefit; the high-speed CPU and optimized AF algorithms are designed to optimize focus performance with the new Hybrid CMOS AF sensor for still shooters as well. In addition, full-time manual focus is available in AF mode and the front element does not rotate during focus, which allows for use with polarizing filters.
Elite Brands has introduced the Rokinon Tilt-Shift 24mm f/3.5 ED AS UMC lens (for Nikon/Canon/Sony Alpha). This is a full-frame coverage glass with an aperture range of f/3.5-22. It is composed of 16 elements in 11 groups, with two aspherical lenses. Minimum focusing distance is under 8"; angle of view/full frame: 83.5 degrees; APS-C: 59.9 degrees. A 24mm tilt-shift lens is useful in avoiding perspective distortion in architecture and urban landscapes.
International Supplies announced the Yasuhara Madoka 180 Fisheye lens ($279 street) for the Sony NEX E-mount and Canon EOS-M mirrorless cameras. The Madoka 180 projects a circular fisheye image that captures a full 180-degree angle of view. Made of steel and plastic, the lens is lightweight and compact, with seven elements in six groups and an f/4-22 aperture range; minimum focus is at just under 4". Yasuhara is also developing this lens for Micro Four Thirds cameras, along with software that will seamlessly convert the Madoka's circular images into square format images with the angular distortion removed.
Nikon debuted their longest fixed focal length, FX-format AF-S lens, the AF-S Nikkor 800mm f/5.6E FL ED VR ($17,899!). The lens is designed for sports, wildlife, and news shooters and comes with the matched AF-S Teleconverter TC800-1.25E ED, yielding a 1000mm FX focal length (1500mm DX) with a maximum f/7.1 aperture. This lens features Nikon's Vibration Reduction (VR) image stabilization technology with an array of special glass and Nano Crystal Coat designed to optimize optical performance. If your needs in an FX-format glass are more modest, focusing on everything from landscape to group or full-length portraits, there's also the new AF-S Nikkor 18-35mm f/3.5-4.5G ED ($749 MSRP), optimized for ultrahigh-resolution D-SLRs, such as the D800 and D600, focusing down to 11".
Olympus America debuted the M.Zuiko Digital ED 75-300mm f4.8-6.7 II ($549 street), for Micro Four Thirds. Olympus has redesigned the lens to match the OM-D E-M5 and PEN Micro Four Thirds series cameras and added a new advanced ZERO (Zuiko Extra-low Reflection Optical) coating to keep scratches off, and eliminate ghosting and flare.
With a 35mm equivalent zoom range of 150-600mm, this lens is composed of 18 elements in 13 groups, with a Super ED lens, two ED elements, and three HR (High Refractive index) lenses. This f/4.8-22 lens features a seven-bladed circular diaphragm, 58mm filter diameter, and Olympus's High-Speed Imager AF (MSC/Movie and Still Compatible), focusing down to 35.4". Hood and case are optional.
Panasonic announced the Lumix G Vario 14-42mm / F3.5-5.6 II ASPH. / MEGA O.I.S. Micro Four Thirds lens for Lumix G. Though not confirmed for US distribution, this lens (35mm equivalent: 28-84mm) is suitable for landscape and portrait photography. Composition: nine elements in eight groups, with two aspherical lenses to achieve further reduction of both size and weight while maintaining high optical performance throughout the entire zoom range. The lens features Panasonic's MEGA O.I.S. (Optical Image Stabilizer), an inner focus system driven by a stepping motor for high-speed contrast AF, and seven-bladed circular diaphragm for pleasing bokeh. Minimum focus is under 8" at 14-20mm/11.8" at 21-42mm.
Pentax Ricoh Imaging introduced what is tentatively named the Mount Cap Lens, which appears to be a type of pancake lens. The company describes it as follows: a unit-focal lens (unique-lens series) for use with Q mount interchangeable-lens digital cameras. It features a uniquely designed exterior with a toy-camera-like visual effect.
Samsung announced the new NX 45mm F1.8 2D/3D lens ($499 MSRP), the first single-lens 3D system designed to capture both still images and full 1080p HD movies in 3D, in combination with the NX300. This NX-mount 45mm lens (35mm equivalent: 69.3mm) is composed of seven elements in six groups, with an f/1.8-22 aperture range, employing a nine-bladed circular diaphragm. Minimum focusing distance is about 20". The lens supports i-Scene modes. The camera processes the 3D image for viewing on practically any 3D device via the Micro HDMI port on the camera.
Sigma Corporation announced four new "Art" lenses. The redesigned 30mm F1.4 DC HSM (Sigma/Canon/Nikon APS-C-compatible mounts) with rounded aperture has a minimum focusing distance of 11.8", enhanced optical performance, and a new optimized AF algorithm and rear focusing system for smooth and accurate focusing. The new 30mm F1.4 is compatible with Sigma's new USB Dock, which enables firmware updates and focusing adjustments. Lenses for Micro Four Thirds and Sony E-mount camera systems are the redesigned 19mm F2.8 DN (= 38mm/28.5mm in 35mm, respectively) and 30mm F2.8 DN (= 60mm/45mm), and brand-new 60mm F2.8 DN (= 120mm/90mm). All three DN lenses incorporate telecentric optical designs and a linear AF motor that ensures accurate and quiet focusing for video recording. They also boast metal exteriors and a simply shaped focus ring, with varying textures to distinguish each part of the lens.
Sony has expanded their E-mount camera system with two new lenses. The 20mm F2.8 pancake lens (Model SEL20F28) with a 30mm equivalent will sell for $350. It's suitable for a wide range of subjects, from architecture, interiors, and landscapes to candid street photography. It features a 49mm filter diameter and circular diaphragm. The 18-200mm F3.5-6.3 OSS (Optical SteadyShot image stabilization) Powered Telephoto Zoom Lens (Model SELP18200), originally introduced as a kit lens, is now available on its own ($1200). It features a comfortably positioned zoom lever that works with a switch on the lens barrel, allowing zoom speed to be selected in three different steps, for a range of smooth to jagged transitions for movie-making effect. Equivalent 27-300mm; aperture range from f/22-40; filter size: 67mm; 12 groups, 17 elements (five aspherical surfaces, one ED-glass element); seven-bladed circular diaphragm. Both lenses are optimized for quiet operation during movie shooting.
Tamron announced a Micro Four Thirds ultra-zoom, the Tamron 14-150mm F/3.5-5.8 Di III VC (Model C001), with a 28-300mm equivalent focal length (in 35mm/full frame). The lens features this company's proprietary VC (Vibration Compensation) mechanism to reduce or eliminate camera shake under low light, with relatively slow shutter speeds. A stepping motor optimized for this model provides silent, quick, and accurate AF. Optical construction: 17 elements in 13 groups, with one LD (Low Dispersion) glass element, two molded-glass aspherical elements, and one hybrid aspherical element for enhanced performance; minimum focus: 19.7"; seven-bladed circular diaphragm for pleasing background blur; minimum aperture: f/22; 52mm filter diameter. Petal-shaped lens hood included.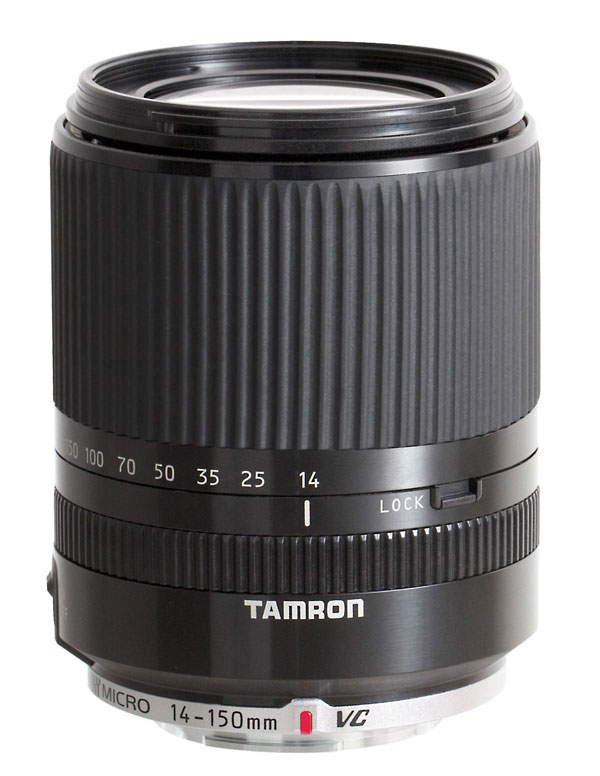 Tokina debuted two lenses, which we expect will be available through Kenko Tokina USA, Inc. The AT-X Pro SD 70-200 F4 (IF) FX for full-frame Nikon D-SLRs is this company's first glass with Image Stabilization (IS). IS in this lens heralds a new direction for Tokina, and we eagerly await further developments—and details. The AT-X Pro SD 12-28 F4 (IF) DX is a cropped-sensor lens for Nikon DX; also a Canon APS-C version. As can be implied from the name, both lenses should offer fairly good low-light shooting at a fixed maximum aperture.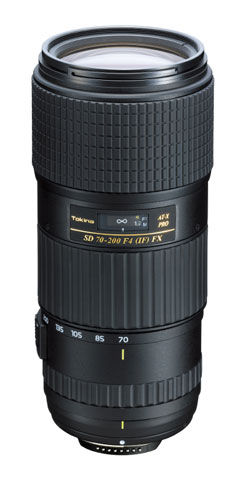 Filters
Kenko Tokina USA, Inc. introduced the Hoya HD2 series, a step up from their previous HD hardened-glass filters. This series consists of a UV (starting at 37mm/$55 MAP), Protector, and High-Trans Circular Polarizer (starting at 37mm/$84), in sizes to 82mm (86mm to come). These filters add an eight-layer nano-coating process resulting in a multi-coated filterwith an extremely high transmission curve. The top layer is a specially hardened anti-scratch layer that is also stain- and water-resistant. The HD2 Circular Polarizer uses a special High-Trans circular polarizing film that has 41 percent greater light transmission than standard circular polarizing film. All the HD2 series filters have low-profile frames (front and back threaded) to allow them to be used on all lenses, even super-wide. Also new are the Hoya EVO series (UV starting at 49mm/$52, Protector, and Circular Polarizing starting at 49mm/$89—up to 82mm) with an Improved Super Multi-coating (IS-HMC) formula to greatly reduce or eliminate flare. The EVO series also features an easy clean, clear water, and stain-resistant coating.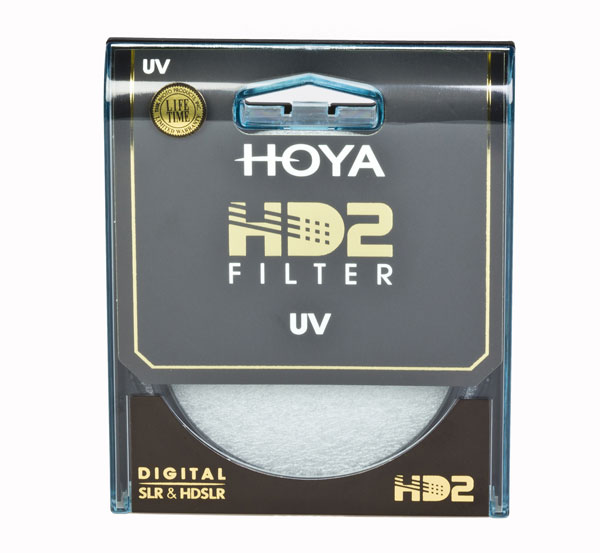 OmegaBrandess announced Cokin Pure Harmonie round, screw-in glass filters. These are said to be the thinnest and the lightest in the world, with a thickness of 3.3mm for the Multi-Coated Anti-UV (UV MC), 4.5mm for the Circular Polarizer (C PL), and 9.5mm for the Variable Density Neutral Gray (ND X—from ND2 to ND400). These filters feature EverClear 5 Coating Technology, which is a multilayered coating offering "five" levels of protection: water repellent, anti-oil, anti-dust, anti-soil, and scratch resistant. Available sizes: to 82mm in UV MC (starting at 37mm/$43), C PL (starting at 37mm/$79), and variable ND X (starting at 52mm/$111 MAP).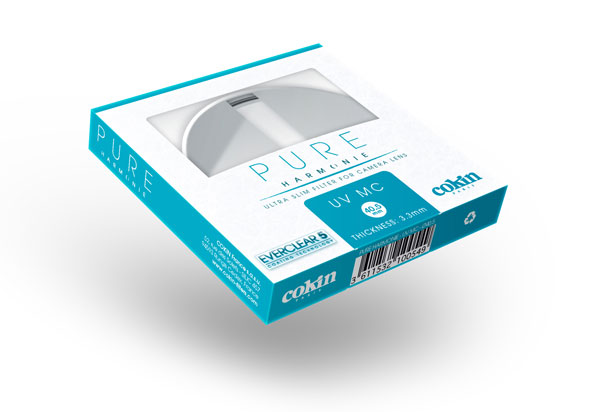 Astrophotography
Celestron launched the new Advanced VX computerized telescope series, designed from the ground up for beginner and intermediate stargazers interested in astroimaging (starting at $899). The Advanced VX portable mount incorporates features usually found on more expensive telescope mounts, and is available in a variety of telescope packages (6" refractor, 6" Newtonian reflector, 8" Newtonian reflector, 6" Schmidt-Cassegrain, 8" Schmidt-Cassegrain, 9.25" Schmidt-Cassegrain, and 11" Schmidt-Cassegrain). Advanced VX features a significantly larger base than the previous design, improving stability under heavy loads.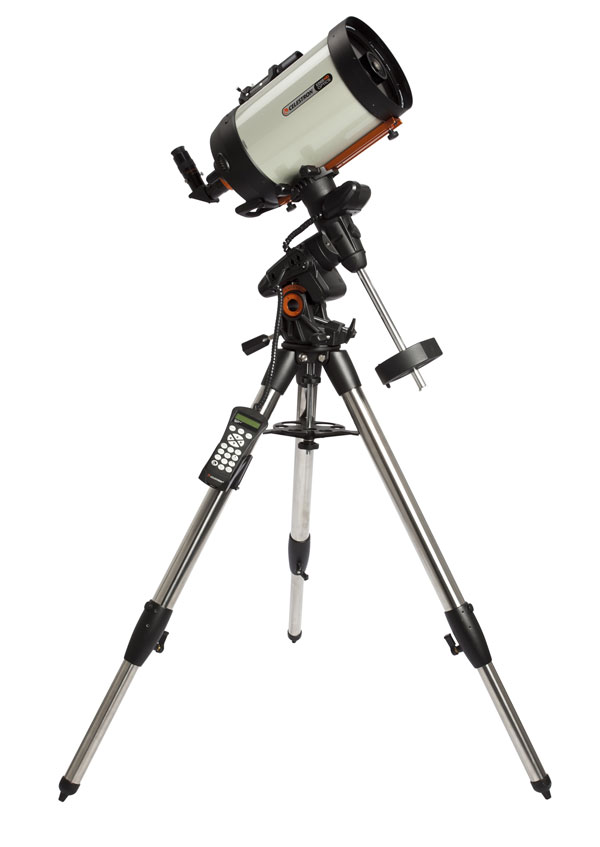 Improved motors offer more torque and can better handle slight load imbalances. Advanced VX provides many of the features found on Celestron's most sophisticated German equatorial mounts, at an affordable price, making it possible to shoot longer exposures using permanently programmable periodic error correction. Celestron offers various imaging attachments (which, for capture via a D-SLR, may include a camera-specific T-ring plus T-adapter), along with instructional videos. The showpiece in the new lineup is the 8" EdgeHD telescope, offering an optimum choice in optics and mount for novice astrophotographers (under $2000 MSRP).
Product shots appear courtesy of the respective manufacturers/distributors.
Contacts
Canon: www.usa.canon.com
Celestron: www.celestron.com
Elite Brands (Rokinon): www.rokinon.com
International Supplies (Yasuhara): www.internationalsupplies.com
Kenko Tokina USA, inc. (Hoya, Tokina): www.kenkotokinausa.com
Nikon: www.nikonusa.com
Olympus America: www.olympusamerica.com
OmegaBrandess (Cokin): www.omegabrandess.com
Panasonic: www.panasonic.com
Pentax Ricoh Imaging: www.pentaximaging.com
Samsung: www.samsung.com
Sigma Corporation: www.sigmaphoto.com
Sony: www.sony.com
Tamron: www.tamron-usa.com

FEATURED VIDEO