Imaging Drones' Long Flight to Legality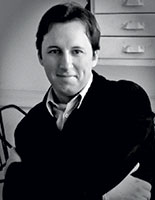 Drone photography is here to stay, whether the government likes it or not. That's one of the messages from Lorin Robinson's excellent round-table discussion piece "Those Daring Photographers and Their Flying Machines" on page 90 of this issue. In the story, Robinson interviews three experienced imaging drone pilots in what is part "state of the drone industry" and part call to arms. In the short span of time that imaging drones have transitioned from expensive, occasionally dangerous novelty devices to safer, lighter, and relatively inexpensive mainstream tools, we've seen the debate over their legality hit a fever pitch.
While the FAA banned the commercial use of drones in 2007, the US Congress ordered the agency to come up with a plan for "safe integration" of drones (aka Unmanned Aircraft Systems or UAS) by September 30, 2015. What that plan will include is anyone's guess but the FAA's own website says the proposed ruling "will likely include provisions for commercial operations." Or, in other words, there will probably be a pricey and time-consuming permitting process put in place but there could be a path to legality for small imaging drones—under approximately 55 pounds—by late 2015.
Of course, commercial drone use by photographers is already happening under the FAA's radar. And with only minimal resources for enforcing the ban, it will continue to happen, which is part of the reason the government wants "a piece of the action," and Congress wants to trumpet all the new jobs the commercial drone industry will generate. As evidenced by the spectacular aerial images captured by our three drone pilots in this issue, legalized, commercial UAS use will open many new opportunities and dramatic visual points of view for photographers.
In this issue we celebrate what we call "Extreme Outdoor Photography," with aerial imaging from drones being only one example. Considering that extreme winter weather will be hitting much of the country this month, we have two pieces on how to make the most out of your photography in these challenging conditions. Rick Sheremeta offers "10 Tips for Better Winter Photography" on page 96, while Chuck Gloman explains, on page 102, the best ways to use the surrounding winter environment for portraits, including harnessing the reflective power of snow to create a warm look on a face.
I had the pleasure of visiting a far hotter location—Puerto Rico—to field test the Nikon D750 for a review in this issue. While the weather was wonderful in Puerto Rico, I put the D750 to the test in some extreme conditions, including photographing galloping horses in the salty spray of the ocean; shooting ancient Indian rock art at the bottom of a cave; and capturing images of cliff divers free-falling over a shoreline gorge. You can see some of my test images and read what I thought about the camera on page 54.
And speaking of Extreme Outdoor Photography, make sure you check out Barry Tanenbaum's fascinating interview with photographer Daryl Hawk on his amazing three-week, 3200-mile journey across the Ladakh region of India.
"[Crossed] the Khardung pass at 18,380 feet on the highest motorable road in the world…lived with both nomads and residents…explored 25 ancient monasteries and fortresses…tracked snow leopards, discovered petroglyphs and sacred lakes…had a meeting and interview with the King of Ladakh," Hawk writes in his notes about the trip on page 106.
Now that's what we call an extreme setting for outdoor photography!

LATEST VIDEO