If You're a Nikon Shooter These Stylin' High-Top Canvas Sneakers Are the Shoes for You!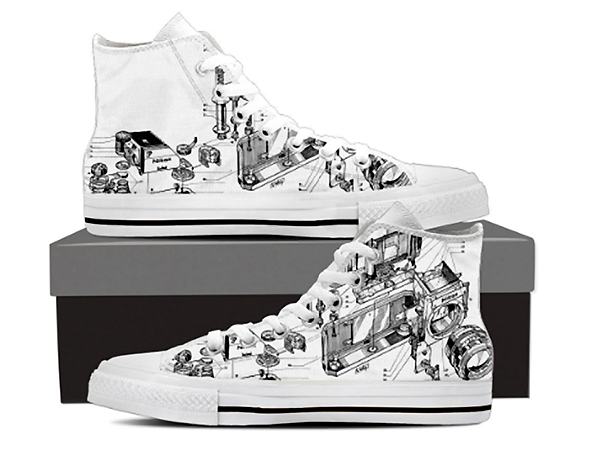 Zen Photo is an online store featuring quirky accessories, gifts and other distinctive items for photographers. One of our favorites items are their "Nikon Patent Sheet Shoes" because of the graphics of a vintage Nikon patent sheet printed on the shoes.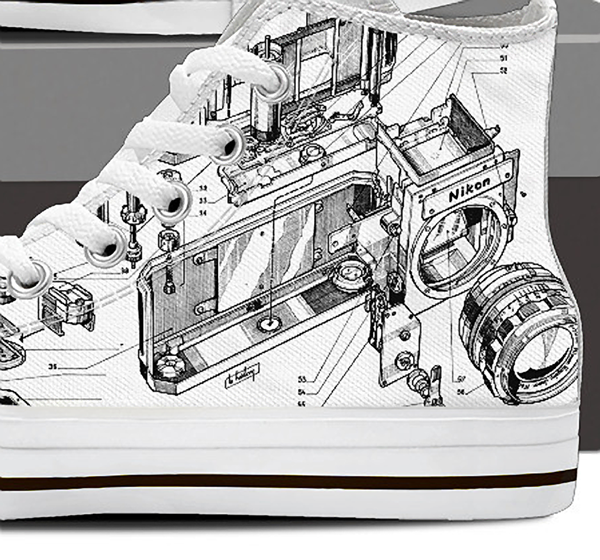 The distinctive sneakers feature a full canvas double-sided print with a rounded toe construction, soft textile lining, and lace-up closure for a snug, custom fit. They come in men's sizes (sorry ladies) from 8 (Euro 40) to 14 (Euro 46). They're pretty cool and if you're a street shooter and use Nikon gear you really shouldn't hit the streets without them.
Even better, Zen Photo's Nikon Patent Sheet Shoes are currently on sale for $59.99 (regular $99.99), so head over to their website and take a look. Zen Photo also offers photo reflectors, tee shirts, mugs (for both Nikon and Canon shooters), and jewelry with a photography theme.

LATEST VIDEO