How to Take Better Bird Photos at a Local Park or Nature Reserve (VIDE0)
Those serious about bird photography often travel far and wide, sometimes to exotic locations, to find and photograph their subjects. But as you'll see below, you can often capture great images near home at a local park or nature reserve.
Darrell Oakden is a very modest photographer who doesn't call himself a pro, but his skills and images tell another story. Based in the UK, he's also an adept instructor, and in this episode he provides some great bird photography tips you can try pretty much anywhere you live.
Oakden often shoots from a blind in his backyard, but in this behind-the scenes tutorial he demonstrates his techniques during a stroll through a local nature reserve. He's known for making stunning images without a lot of esoteric gear, and you can find a short list of his equipment in the description beneath the video.
One skill that's often overlooked is locating interesting birds worthy of your time; otherwise everything else is for naught. Oakden has a few helpful tips in this regard, and notes that it pays to return to the same spot throughout the year. That because the species you'll find often changes depending upon the season.
Oakden discusses his choice of lenses depending upon conditions, and he has some really good tips for photographing birds on land, in trees, on the water, and in flight. His approach to locating his subjects involve moving slowly, listening to the sounds, and "letting the nature come to you." In short, patience is the key.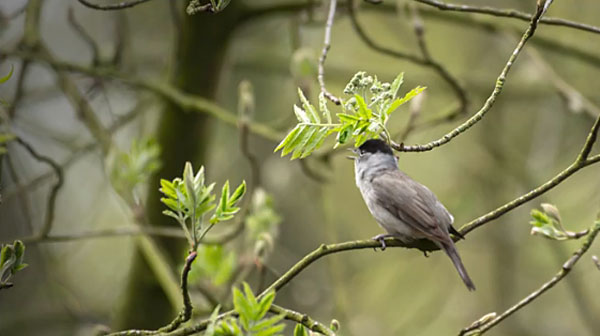 When it comes to technique, Oakden offers solid advice on composition, exposure settings and more. He also demonstrates how to shoot from behind foliage so you'll be less visible to skittish birds. Taking a bird walk is a lovely way to spend an afternoon, so study Oakden's advice and you'll have fun and come home with great photos.
You can find more from Oakden on his YouTube channel. And don't miss our recent piece explaining how to capture emotion in wildlife images.

LATEST VIDEO