How to Shoot Great Portraits in Harsh Direct Sunlight: Tips & Tricks (VIDEO)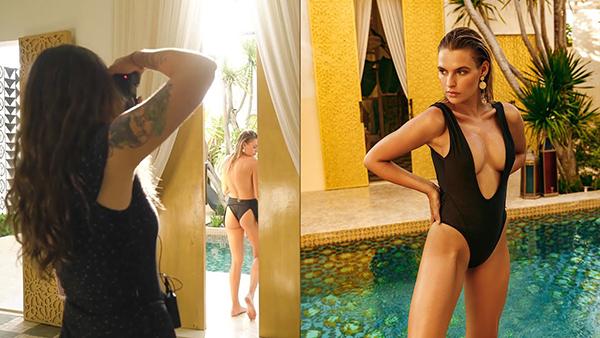 Last week she discussed how to shoot attractive photos in unflattering lighting and this week she's back to show you how to capture portraits in, perhaps, the least flattering light of all: direct sunlight. In the tutorial below, photographer Anita Sadowska shares her favorite tips and tricks for shooting portraits in the harsh sun.
In the video, Sadowska demonstrates her sunlight portrait tips while photographing model Nathalie Sinkvist at stunning Villa Poem on Seseh Beach in beautiful Bali. The clip includes footage of Sadowska capturing swimwear photos of Nathalie at various locations around the villa including poolside.
"Whenever I organize swimwear shoots in the afternoon, I always make sure to go for a bit later in the day," Sadowska says. "I never really shoot mid-day because the sun is super harsh and it's not very complimentary to the skin. It's going to give you Panda eyes, and so on, and that's not really desired. So, whenever I shoot in the afternoon, I would always aim for around 5 or 6pm in the afternoon if the sun sets around 7. I always give myself around two hours for my tests because that's usually all I need. And then I usually get two or three maybe four looks done when I shoot for myself."
Watch it all below and then go visit Sadowska's channel for more portrait tips from a pro.

FEATURED VIDEO